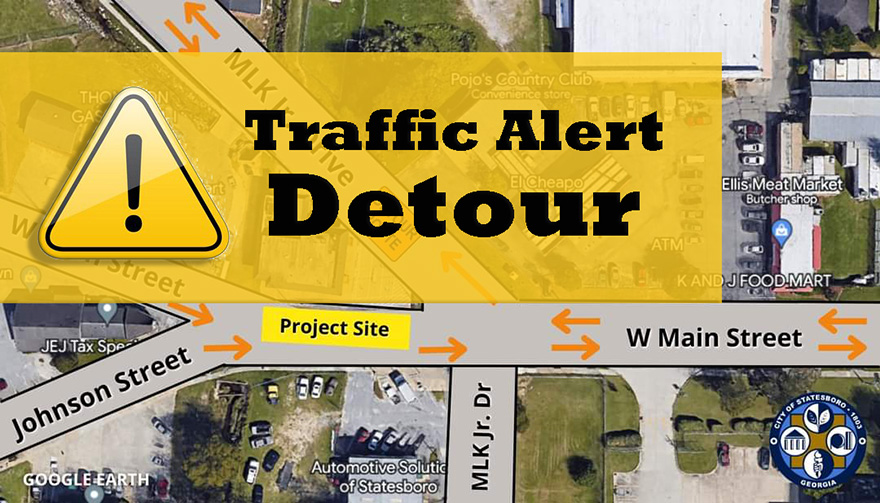 Beginning this week, there will be lane shifts on West Main Street at MLK Jr. Drive and Johnson Street in Statesboro for stormwater drainage improvements. See the map below to view the shift locations.

The city says the lane shifts will allow for the excavation of existing roadway to install new storm drain pipes. Entrances to businesses along the affected area will remain open. Use caution in this area and pay attention to directional signs.
This project is part of a three-phase drainage improvement plan for West Main Street that will span from the intersection at College Street to Johnson Street. The project is expected to be complete by the end of this summer and is funded by TSPLOST.