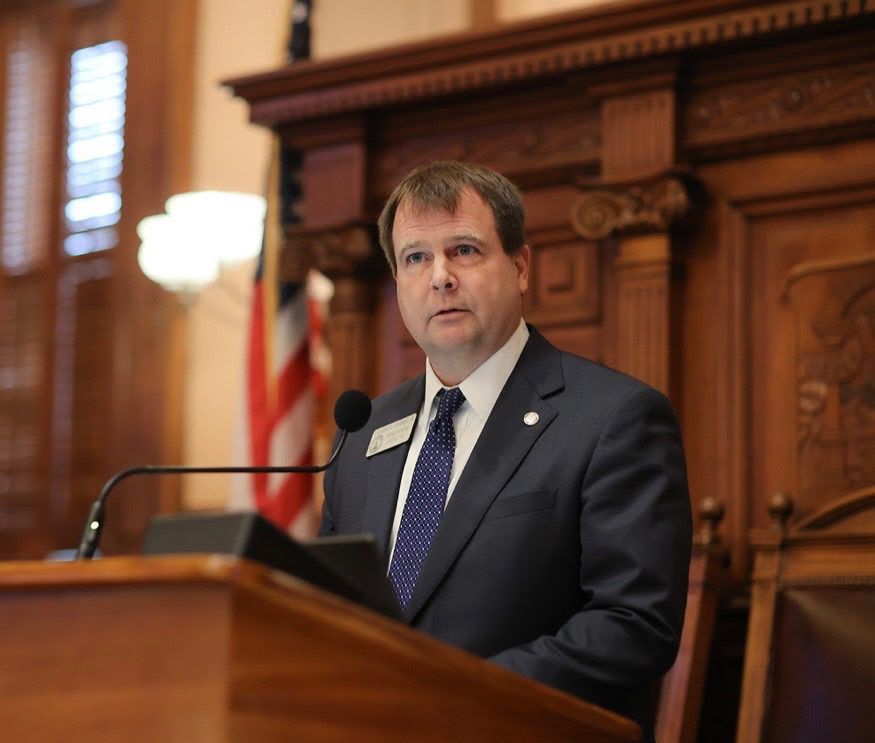 From Lehman Franklin, Georgia State Representative, 160th District:

State Representative Lehman Franklin (R-Statesboro) this week announced that Governor Brian Kemp signed House bills 302 and 480 into law on Tuesday, May 2, 2023. During his first legislative session in office, Rep. Franklin championed these two bills to bolster law enforcement's response to stalking cases, as well as provide financial security to families affected by work-related injuries or fatalities.
"Today, I am proud to announce that Governor Kemp has signed House bills 302 and 480 into law, marking a significant achievement in my first legislative session under the Gold Dome," said Rep. Franklin. "HB 302 provides crucial legal protection for stalking victims in Georgia, while HB 480 provides increased financial support for families affected by work-related injuries or fatalities. Through these bills, we have taken important steps to ensure the safety and well-being of our citizens."
House Bill 302 will allow Georgia courts to issue either temporary or permanent protective orders to protect against conduct that constitutes stalking. Through HB 302, Rep. Franklin seeks to ensure that law enforcement have a legal basis to intervene and prevent further stalking behavior. This bill also aims to give stalking victims the flexibility to pursue either a temporary or permanent protective order to best suit their needs.
House Bill 480 will raise the maximum weekly amount of temporary total disability of workers' compensation in state law to $800. The maximum weekly amount of temporary partial disability of workers' compensation will also increase to $533, and the maximum total workers' compensation that can be paid to a surviving spouse after their spouse dies will increase to $320,000. Additionally, HB 480 establishes requirements for claiming workers' compensation in cases where there is not a surviving spouse. The person making the claim will be required to prove that they received economic support from the deceased employee, including monetary support, food or housing. The compensation will be terminated if the surviving spouse remarries or is in a relationship similar to a marriage. No consideration will be made for payments of financial support that are less than a period of three months. HB 480 will go into effect on July 1, 2023, and will apply to injuries that occur on or after that date.
---
Representative Lehman Franklin represents the citizens of District 160, which includes portions of Bryan and Bulloch counties. He was elected to the House of Representatives in 2022 and currently serves as Vice Chairman of the Retirement Committee. He also serves on the Economic Development & Tourism and Interstate Cooperation committees.