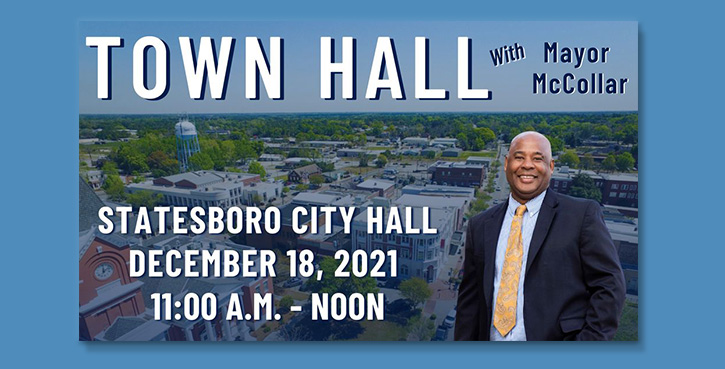 Statesboro Mayor Jonathan McCollar is hosting a community town hall event on Saturday, December 18, 11:00 am – 12:00 pm, in the City Council Chambers, located on the second floor of City Hall.

Updates will be given on several of the City of Statesboro's ongoing projects. These projects are infrastructure improvements, housing rehabilitation program, public transit buses, Blue Mile streetscape project, and the recently passed referendum on liquor package sales. Mayor McCollar will also host a question and answer session.
Light refreshments will be served.