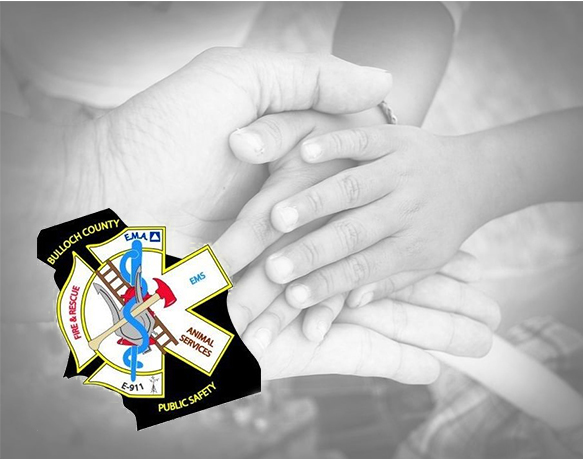 Bulloch County Public Safety & Emergency Management has offered tips for anyone wanting to help the tornado victims in the Midwest:

The death toll continues to climb as a result of the tornado outbreak, and Bulloch EMA is researching ways we can help the victims of the tornado outbreak that hit the Midwest and south over the past couple of days. The Weather Channel has a couple of tips on how best to help the victims.
Cash is king.
After seeing destroyed homes and people who have lost everything, we may be tempted to donate clothing, food, bottled water or other supplies. Aid organizations say donations like that often create logistical nightmares and more expense. A financial donation can be spent on what is needed most at that particular moment.
Know to whom you are giving.
Charity scams abound after natural disasters. Give to trusted, mainstream organizations. If you are unsure about a group, check it out at the Better Business Bureau's Wise Giving Alliance, the Charity Navigator, Charity Watch, or GuideStar.
Give blood.
Hospitals treating storm victims need more blood, Kentucky Gov. Andy Beshear said Saturday. Blood supplies have run dangerously low throughout the COVID-19 pandemic. To find a blood donation center in your area go to the Red Cross Blood Center website HERE and type in your zip code.
---
As search and rescue efforts continue in impacted states, here's how you can help:
Team Western Kentucky Tornado Relief Fund
Gov. Andy Beshear has established the Team Western Kentucky Tornado Relief Fund to help those affected by the tornados and the severe weather system.
Click HERE to make a donation.
American Red Cross
Help people affected by the tornadoes by visiting redcross.org or calling 800-RED-CROSS. Donations directed toward tornado victims enable the Red Cross to respond to and help people recover from this disaster. This includes providing food, shelter, relief supplies, emotional support and other assistance. If you have the time, you can make a significant impact as a Red Cross volunteer. Review the most urgently needed volunteer positions at redcross.org/volunteertoday.
Salvation Army
The Salvation Army works to provide food, drinks, shelter, emotional and spiritual care and other emergency services to survivors and rescue workers. Online: give.helpsalvationarmy.org/. By phone: 1-800-SAL-ARMY (1-800-725-2769)
Go Fund Me
GoFundMe connects you to people who need help. The Weather Channel and GoFundMe have teamed up to help people in the path of a natural disaster be prepared and recover quicker than ever before. If a hurricane has impacted you or someone you know, you can start a GoFundMe to get on the road to recovery. You can request help or donate to someone in need.
Samaritans Purse
Samaritan's Purse is also deploying resources to the area. Click the link HERE to donate to this very worthy organization.
Be Generous
Bulloch EMA