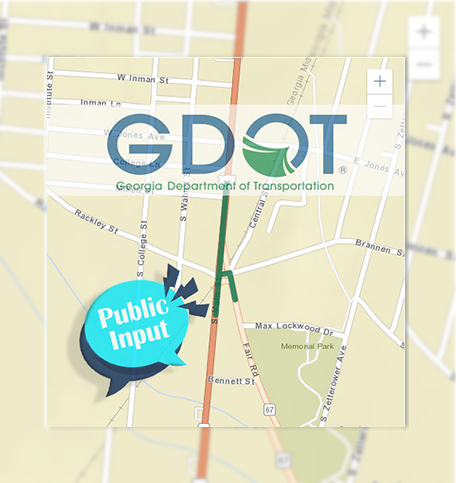 The Georgia Department of Transportation is seeking public comment on the proposed roundabout at the intersection of US 25/State Route (SR) 73/Main Street at SR 67/Fair Road and Brannen Street in Statesboro.

Georgia DOT is hosting a virtual Public Information Open House (PIOH) by posting information related to the proposed project on an online platform at https://main-st-sr-67-brannen-st-roundabout-0016464-gdot.hub.arcgis.com/. The purpose of the posting is to replace an in-person meeting, while allowing the public to review the proposed project and provide feedback.
This project proposes operational improvements by construction of a roundabout to improve safety due to the high number of vehicular crashes and associated operational delays at this location. A roundabout improves safety, reduces speeds and congestion, saves on long-term costs by not requiring the same maintenance and operational costs as traffic signals, and allows for landscaping and beautification.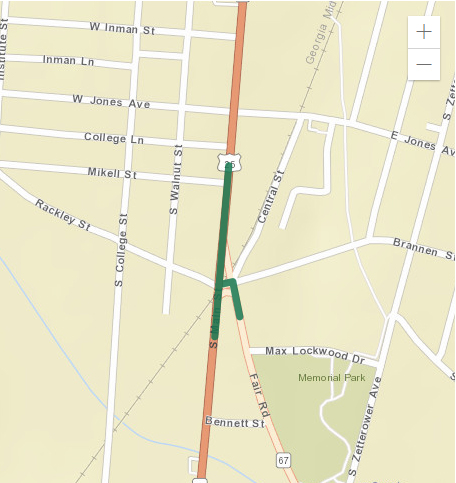 Georgia DOT invites citizens to review the materials presented on the webpage and provide comment. Comments will be accepted concerning this project until October 24, 2023. Written statements may be submitted to:
Mr. Eric Duff
State Environmental Administrator
Georgia Department of Transportation
600 West Peachtree Street, NW – 16th Floor
Atlanta, Georgia 30308