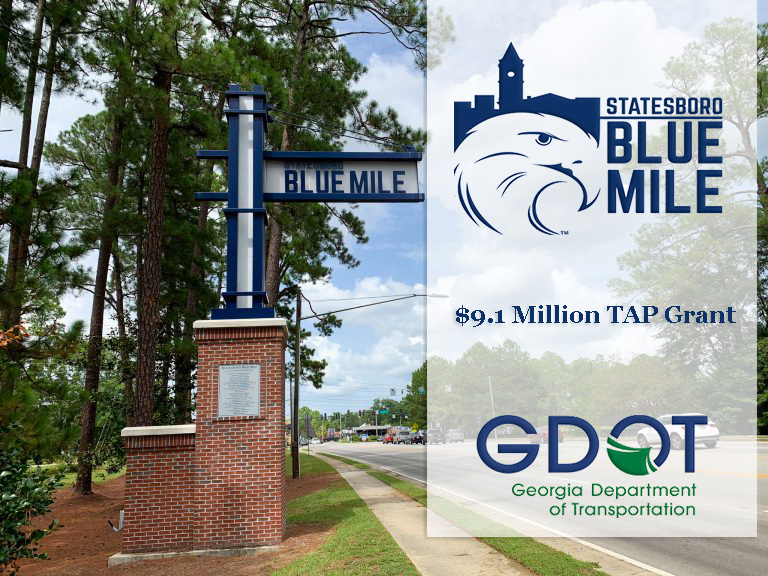 Georgia House of Representatives Speaker Jon Burns announced recently that the Georgia Department of Transportation has committed $9.1 million in funding for two projects associated with the Creek on the Blue Mile. The first will replace bridges or culverts over Little Lotts Creek, and the second will aid in funding the promenade/path from S. College Street to S. Zetterower Avenue.

"The investments by the Department of Transportation will improve infrastructure in our community and reflect our commitment to building for the future," said Speaker Jon Burns. "I thank my colleagues in the House, Chairman Butch Parrish and Rep. Lehman Franklin, and Senator Billy Hickman as well as our local officials for working together to see these improvements made."
Georgia DOT is providing $6.5 million to replace the existing bridges and/or culverts on SR 73, SR 67 and South Zetterower Avenue. The replacement bridges will be larger, improve drainage and provide pedestrian accommodations.
In addition, Georgia DOT committed $2.65 million in the Federal Highway Administration's (FHWA) Transportation Alternatives Program (TAP) Grant funds to the Blue Mile. This 0.32-mile streetscape project by the City will create a pedestrian path or promenade along the creek between South Main Street and South Zetterower Avenue.
Georgia DOT facilitates the FHWA's TAP Grant, which provides an opportunity for local governments to pursue non-traditional transportation related activities such as pedestrian and bicycle facilities, and streetscape improvements. TAP improves the quality of life for citizens in communities across the state by providing local governments the means to pursue projects that might not otherwise be possible. Awarded funds consist of 80 percent federal funds and 20 percent local match.
"Georgia DOT is proud to work with local governments like the City of Statesboro and Bulloch County to enhance their community with improved infrastructure, drainage and pedestrian facilities," said Georgia DOT Commissioner Russell R. McMurry, P.E. "Once completed, these projects will not only provide improved mobility options for students and residents of Statesboro, but will also improve safety for pedestrians in the area."
Both projects will receive funding in Fiscal Year 2025.
For more information about the Transportation Alternatives Program, visit www.dot.ga.gov/GDOT/Pages/TAP.aspx