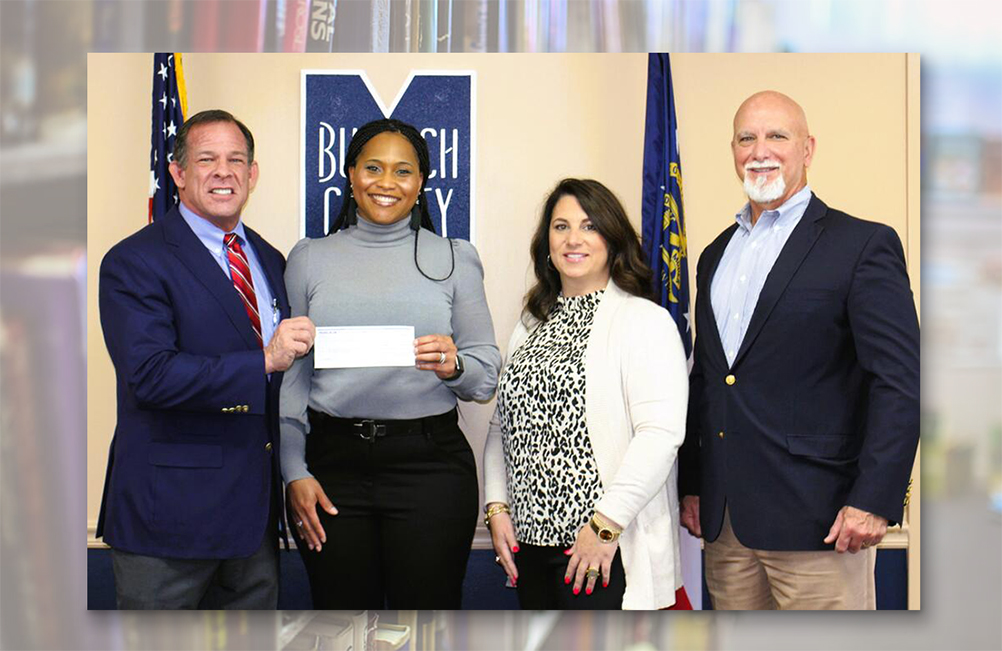 Franklin Chevrolet recently showed their support for Bulloch READ by donating a generous amount to the Bulloch County Literacy Council.

Franklin Chevrolet is leading the way in lifting up literacy in Bulloch County. The local car dealership has donated $11,000 to the Bulloch County Literacy Council to support its Bulloch READ initiatives.
"Reading opens up your life, and we need to do as much as we can to get kids reading and help the community," said Stephen Franklin, the dealership's vice-president. "This is probably the number one most important cause that we contribute to."
Franklin Chevrolet also placed a reading nook in its dealership. "It's great to see the little kids sitting over there reading books," Franklin said. "It's important for families and the community to start sharing books with kids early. This cause is very rewarding to me and my family."
Reading nooks in local businesses boost access to books for children and help improve preschool and early-elementary literacy. Franklin Chevrolet's reading nook is one of five in the community. Find others at: Bulloch County Schools' Central Office, Bulloch Solutions, the City of Statesboro, and Statesboro Urgent Care. Children may visit the nooks with their family or caregivers to read a book and pick out a book to take home and keep. Learn how to place a reading nook in your business by contacting Crystal Simpkins at 912.212.8500 or by email.
---
Bulloch County Literacy Council
The Bulloch County Literacy Council is a collaborative group of educators, representatives from literacy organizations, business and civic organization leaders, and community volunteers. Its purpose is to sustain a community collaborative that works to increase Kindergarten readiness for students from birth through Pre-Kindergarten and to support the improvement of literacy levels for all children in Kindergarten through fifth grade.
The Literacy Council's Bulloch READ initiative:
Reading: Encourage the creation of Reading nooks.
Environment: Encourage a literacy-rich Environment.
Access: Increase Access to book and reading resources.
Development: Increase early brain Development.
---
Bulloch Co Schools