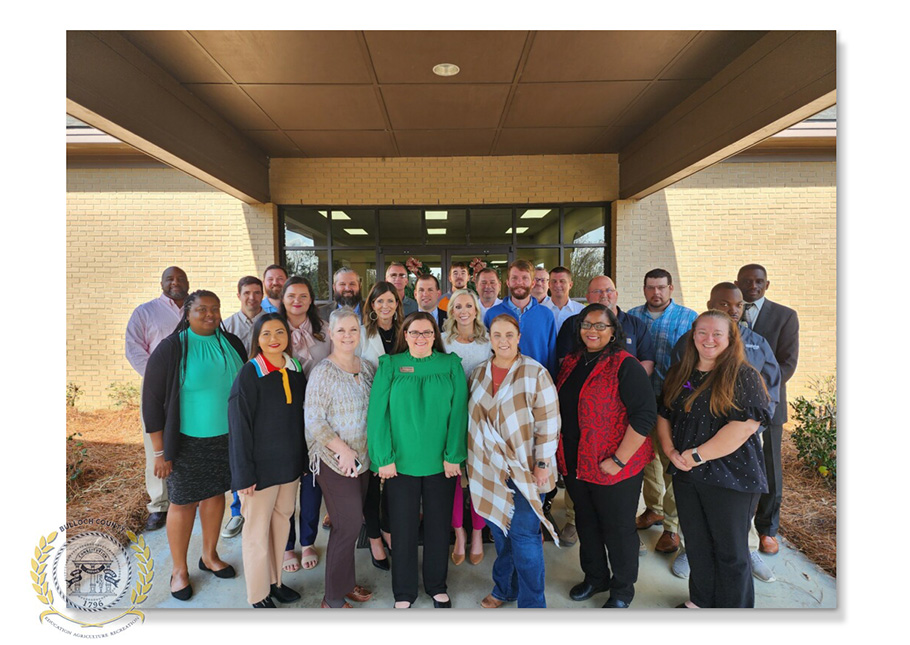 The Bulloch County Board of Commissioners held a graduation ceremony on Thursday, December 8 for its inaugural Management Development Program (MDP) class.


The nationally recognized MDP program is offered by The University of Georgia's Carl Vinson Institute of Government, which offers comprehensive management and leadership development tailored for local government. This highly interactive program focuses on the development of personal and group leadership skills and knowledge relevant to successful local government operations.
Twenty-four (24) existing and emerging county personnel spanning 15 departments, including Bulloch County's Tax Commissioner, completed the program. Bulloch County owes great thanks to CVIOG, and especially the course instructor Eric Robinson who received wide praise from the graduates.
Graduates for the Inaugural 2022 MDP class are:
Leslie Akins, Tax Commissioner
Lamont Ballard, Public Works, Safety Coordinator
Kelly Barnard, Bulloch, Evans and Candler E-911, Director
Christie Black, Probation, Director
Casey Brown, Tax Assessor, GIS Tech/Mobile Home Appraiser
Wally Brown, Recreation and Parks, Athletic Program Supervisor
David Campbell, Government Buildings, Manager
Brad Deal, Engineering, County Engineer
Robert Fisher, Tax Assessors, Senior Appraiser
Louis Foss, Airport, Senior Lineman
Broni Gainous, Administration, Community Relations Manager
Breanna Haydon, Finance, Assistant CFO
Jacob Jackson, Public Works, Assistant Director
Mitch Johnson, Public Works, Roads Superintendent
Karen Jones, Magistrate Court, Deputy Magistrate
Shanekia Jones, Correctional Institute, Lieutenant
Alexis Knox, Public Works, Administrative Assistant
Joleen Orfield, Human Resources, HR Specialist
James Pope, Planning and Development, Director
Mitch Sikes, Fire, Training Officer
Kimberly Sharpe, Recreation and Parks, Events & Communications Coordinator
Justin Smith, Recreation and Parks, Programs Supervisor
Ben Tapley, Fire Chief
David Tilton, Correctional Institute, Corporal
---
Bulloch County BOC