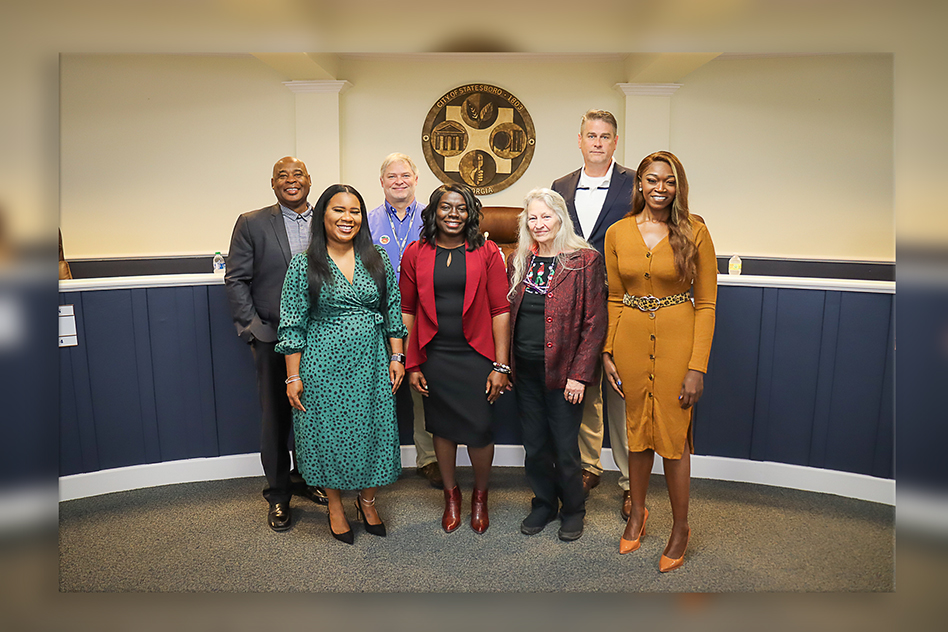 At Statesboro City Council's meeting last week, council members and Mayor Jonathan McCollar introduced Dr. LaSara Mitchell as the new youth program coordinator for the Statesboro Village Builders Initiative program.


"Dr. Mitchell will oversee the recently established Statesboro Village Builders Initiative and serve as the point person for the city's youth programming and outreach. Dr Mitchell has spent the last 16 years working for the Georgia Southern University Department of Community Health. She brings years of experience in youth advocacy and development to her new role. Please join us in welcoming her to the City of Statesboro!"
The Statesboro Village Builders Initiative is a new program created this year by the City of Statesboro's Youth Commission and Mayor Jonathan McCollar, in collaboration with community stakeholders. The program's goal is to be a community-wide youth mentorship and development program that offers a comprehensive approach to ensure that all youth in Statesboro and their families have support in becoming the best version of themselves. It is planned to launch in 2023.
Learn more about the Statesboro Village Builder Initiative HERE.