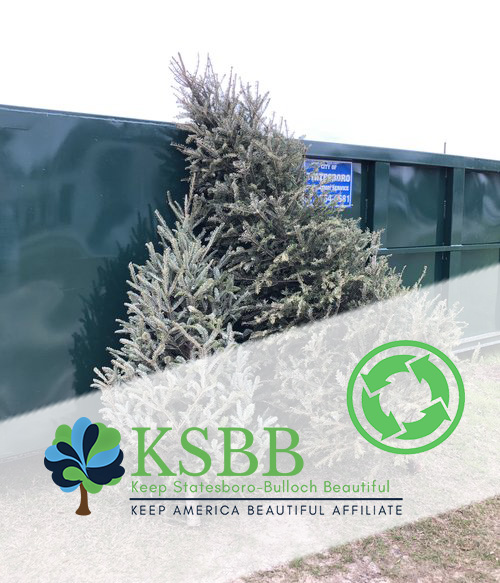 Keep Statesboro-Bulloch Beautiful, along with AgSouth Farm Credit, Georgia Power, and the City of Statesboro, will have their annual Christmas tree recycling program event, Bring One for the Chipper, on January 14, 10:00 am – 1:00 pm.


Citizens will be able dispose of their Christmas trees by recycling them to be chipped into mulch or transformed into a fish habitat. On the day of the event, the drop-off location is the rear parking lot of AgSouth Farm Credit, 40 S Main St. Citizens will receive complimentary seeds for planting, seedlings, and free mulch upon request at drop-off at the event location.
Another location and time available for tree recycling drop-off is the City of Statesboro Public Works, located at 5 Braswell St, December 27, 2022 – January 13, 2023.