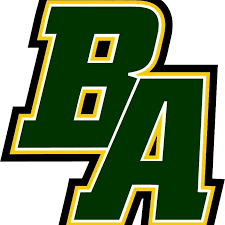 The Statesboro City Council will meet Tuesday night as part of a regularly scheduled meeting and among the list of action items on the list is a water and sewer service agreement between the City of Statesboro and Bulloch Academy, Inc.


Items No. 14 and 15 on the agenda for the May 15 meeting include:
Consideration of a Motion to approve the extension of water and sewer service to Bulloch Academy School on West Main St. with the City's financial participation not to exceed $100,000.00.
Consideration of a Motion to approve a Water/Sewer Agreement between the City of Statesboro and Bulloch Academy, Inc.
Bulloch Academy is a private school located outside the current city limits.
The Council packet indicates that the Board of Directors from Bulloch Academy requested that water and sewer services be provided to the West Main campus. The notes in the packet say the campus is part of the City of Statesboro's "long range master plan, but because of low growth potential in the area it was never considered a high priority."
The City estimates that the project will, over five years, generate $83,000 in revenue and ATC and Tap fees will total $47,000. The presentation for consideration by Council caps the City's input at $100,000, not including the $30,000 already invested in engineering and design work back in 2013. The $100,000 is a staff recommnedation, so technically the Council could adjust the number higher or lower during the meeting.
The staff notes provided to City Manager Randy Wetmore from Public Works Director Steve Hotchkiss also suggest that should Bulloch Academy reduce the scope of their project and only install water that the City contribution only reach $50,000.
The official opinion in the documents read that the "staff's opinion" is that the project is viable and "in the best interest of the city to be approved," but no staff names are actually given. The budget impact line reads "N/A." The contract reads that all costs go to "the Developer."
"Any decision to extend utilities would require a Water Sewer Agreement that would also have to be approved by Council. Bulloch Academy also assumes the duty to acquire all needed easements and have them formally deeded to the City." – Page 71.
The project is in District 2, which is Councilman Sam Jones' district.
05-15-2018-Council-Agenda_Statesboro

The agenda for the meeting is embedded:
05-15-2018-Council-Agenda_Statesboro