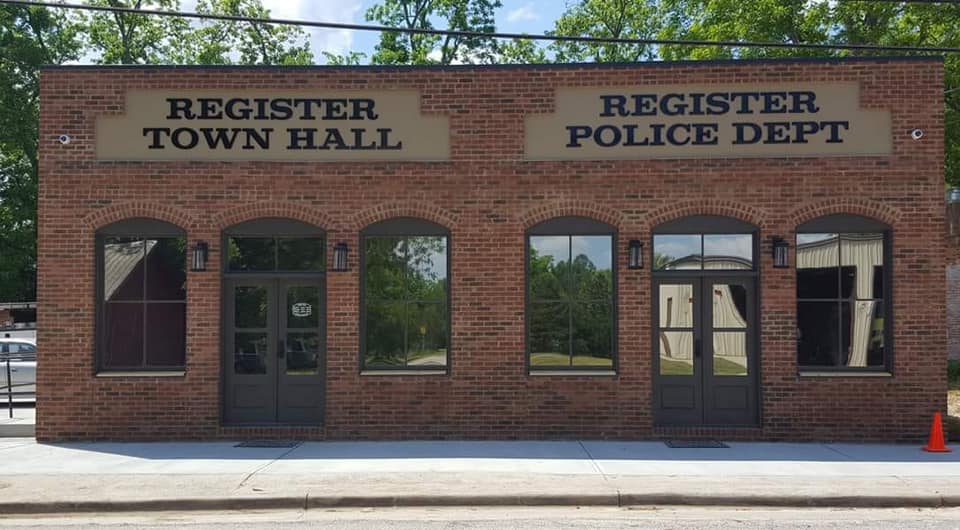 Down, but not out.

The Town of Register rallied Sunday morning in the aftermath of a fire that destroyed the small town's quaint government building – the town hall.
Mayor Barbara Rushing, Town Councilwoman Tonya Boyd and Town Clerk Rhonda DeLoach,
with the help of Lamar Thigpen, worked quickly Sunday morning to organize the Register Community Center as a makeshift town hall.
Citizens sent AllOnGeorgia photos of the work that depicts a nearly finished temporary home for the town – less than 12 hours after the 911 call was made.
Register usually holds council meetings on the second Thursday of the month – which, in April, is this Thursday the 13th. No word on when normal operations will resume for the town which lost everything in a fire believed to have started by an electrical problem.