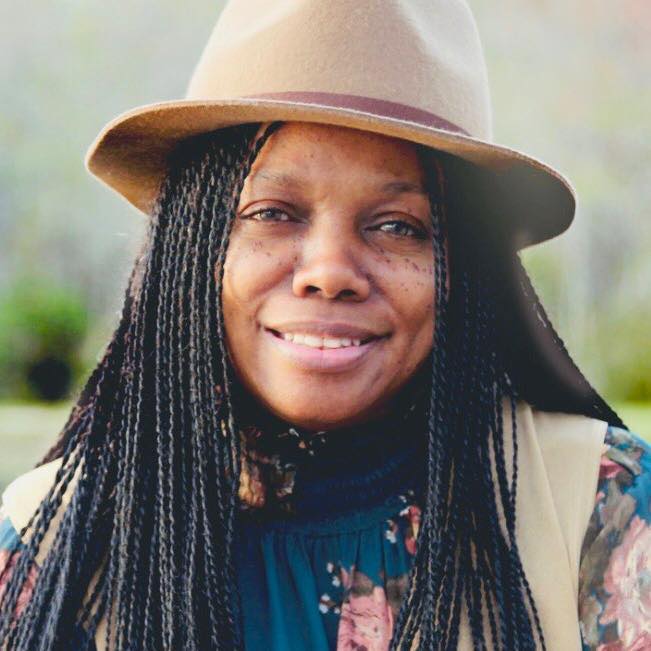 Due to the social distancing guidelines, we have converted our traditional AllOnGeorgia candidate video interviews into short questionnaires. Each candidate in the race was provided an identical questionnaire with the same deadline. (Questionnaires were emailed to the email address listed on the qualifying paperwork) Candidates were told their answers would be blank in the event that they did not respond. Answers were not edited in any way.


The Primary Election was moved to June 9th.
The last day to register to vote in the primary is May 11th.
Early voting begins May 18th.
To sign up to volunteer as a poll worker, click here.
---
District 7 for the Bulloch County Board of Education is being sought by Lisa Deloach, Joe Glisson, and Heather Mims. All 3 candidates completed the questionnaire.
Please provide a brief bio on yourself.
Hello, I am Lisa Deloach, and I'm honored as a Wife, Parent, Registered Nurse, Mentor, Community Leader, Educator, Clergy and a Friend to be running for Bulloch County Board of Education District 7.
What type of experience and understanding of the education system do you believe is necessary to competently serve on the Board of Education?
I strongly believe, that a candidate serving on the Board of Education should first and foremost have a passion for children, a lifelong of continuous learning and be able to bridge the gap between children, parents, teachers and the community. School board members are locally elected public officials entrusted with governing a community's public schools. The role of the school board is to ensure that school districts are responsive to the values, beliefs and priorities of their communities and I pledge to do just that. My heart is to bring forth more values to the board and broaden our scope of oneness.
What are 3 strengths of which our district can be proud? why do you see these as strengths?
Three strengths that I believe District 7 can be proud of are (1) unity, (2) compassion of education and (3) passion for our youth.
What are 3 needs that must be priorities for our district to address?
Improving socio emotional and mental health challenges (suicide attempts, depression, ADHD etc..), improving diversity through communication which leads to oneness and improving academic success for all students are 3 needs that must be priorities for our district to address. My goal is to ensure that all students despite social disadvantages and economic diversities gain the tools necessary to be successful.
An individual school board member has no authority; only the board as a whole can make decisions for the district. What skills or traits will allow you to contribute to effective operations of the board as a whole and how do you overcome disagreement?
Fairness and justification through voting on what's best for the students.
If elected/re-elected, what would you hope would be key accomplishments of the board during your years of service?
If elected, a key accomplishment I foresee the board working on will be for each student to gain self development through morals, values, and conceptions of individualism or self-identify through effective training, policies and procedures. In my vision for the future, every child is nurtured, every child is seen and every child is given what they need to succeed. The administration, the teachers and staff will have the certifications, training and tools to meet the student's individual needs.
Bulloch County is very diverse and continues to become more diverse every year – economically, racially, culturally, and in other ways. Is the Board of Education and the school system generally doing enough to adequately represent the needs of the various demographics across Bulloch County?
No.
What should our school district be doing to ensure the safety of students and staff?
Our school district should be staying up to date on technology, electrically monitoring outside schools and in classrooms to ensure the safety of students and staff.
How can the Bulloch County Board of Education be more transparent about activities and finances?
The Bulloch County Board of Education can be more transparent about activities and finances by producing financial breakdowns for the board access and access to the county accessible to the public.
Will any other employment or business venture in which you are vested present a conflict of interest for you as a Bulloch County BOE member? Please explain your answer.
a) In the event of an unforeseen conflict of interest arising in your official duties, how would you handle such a conflict to ensure maintenance of public trust?
No. By maintaining and practicing ethical standards and keeping affairs separate.
Is there anything else you'd like the public to know about you?
I attended Bulloch county schools and graduated from SHS, class of 1982. I am married to Chris A. Deloach, he is self-employed with Deloach Trucking Company & Deloach Diesel Co . We are bless with seven children: Chantcey & Anthony Fabrizio, Janika, Chauntcey, Jeremy, Veljulisa, Denzel and Darius, and 8 grandchildren. I'm a Registered Nurse with over 30 years of experience in the medical profession. Former various jobs: Nursing Instructor: OTC. Bulloch Memorial Hospital, East Georgia Regional Hospital. Memorial Medical Center, Ogeechee Area Hospital and Long Term Care Facilities, etc.. I attended Telamon Corp, Swainsboro Technical College, East Georgia Junior College, Armstrong Atlantic State University, and Georgia Southern University.
I am a servant leader of The City of David Worship Assembly Inc, 227 Institute Street Statesboro, GA 30458, under the leadership of Presiding Elder Chris. The Lord has allowed us to open doors of mentoring the youth in the community, feeding the hungry, counseling services for mending broken homes. STEP BY STEP program to assist the elderly, low socio-economic families and at risk youth to become successful wholesome individuals in the community.
Please check out Our Facebook Page – Elect Lisa Deloach BOE 7
Bulloch BOE District 7 Map