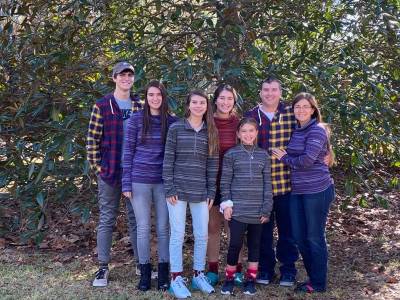 Due to the social distancing guidelines, we have converted our traditional AllOnGeorgia candidate video interviews into short questionnaires. Each candidate in the race was provided an identical questionnaire with the same deadline. (Questionnaires were emailed to the email address listed on the qualifying paperwork) Candidates were told their answers would be blank in the event that they did not respond. Answers were not edited in any way.


The Primary Election was moved to June 9th.
The last day to register to vote in the primary is May 11th.
Early voting begins May 18th.
To sign up to volunteer as a poll worker, click here.
---
District 7 for the Bulloch County Board of Education is being sought by Lisa Deloach, Joe Glisson, and Heather Mims. All 3 candidates completed the questionnaire.
Please provide a brief bio on yourself.
I am a lifelong resident of Bulloch County and proud graduate of the class of 1995 from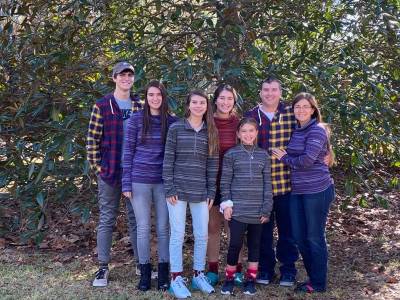 Southeast Bulloch High School. I married my highschool sweetheart, Greg Mims, and this year we are celebrating our 25th anniversary. We have 5 wonderful children ages 20, 18, 16, 12, and 10. I am a member of Trinity Baptist Church in Nevils, GA where I am active in the choir and also sing in a ladies trio called One Voice Trio. Christie McLendon, Amanda Kicklighter, and I travel around to different churches and events across the state spreading the gospel of Jesus Christ and spreading a little laughter with a variety show that we perform. I am a stay at home mom who enjoys going on adventures with my family, singing, gardening, fishing, raising chickens, ducks and goats, crafting, sewing, DIY projects around the home, and baking.  
What type of experience and understanding of the education system do you believe is necessary to competently serve on the Board of Education?
I believe having children currently in the school system and being a big part of their education is a good place to start. A big topic right now has to do with budget and how money is or isn't being spent. There are different pots of money and each pot can only be spent, by law, a certain way. A good understanding of how that works is a huge plus and can certainly help in keeping misinformation from spreading. Another important thing to understand is the actual role of a school board member. A school board member is responsible for the hiring and firing of a superintendent, approving personnel recommendations, and approving budget related items. We don't micromanage the school system. We do, however, lend an ear when you have a concern or need someone to confide in. To be able to listen unbiasedly without judgement and accurately convey the concerns and needs of all in the community is an important quality to have.
What are 3 strengths of which our district can be proud? why do you see these as strengths?
We have supported funding to implement STEM labs in all elementary schools. This gives students a greater hands on learning experience in a non-traditional classroom environment with more room to grow their creativity. Our school system is known at the state and national level for having sound financial management. We need to know that every penny is being accounted for and kept up with, and this shows that it is. We have worked with the superintendent to create a five-year strategic plan with the input of more than 725 members of the community. This plan enabled the complete alignment of the district from the Boardroom to the classroom. This is important because it shows we are diligently working with the community stakeholders and valuing their input.  
What are 3 needs that must be priorities for our district to address?
Currently one of the biggest priorities is to maintain teachers jobs and secure their pay. Not only for the teachers, but all employees of Bulloch County Schools. These are very unusual times we're living in and the answer to this question is going to look different than it would have several months ago. To be able to stay in close contact with all children, especially those that are more at risk, is a huge priority and teachers have been very diligent in keeping up with the well being of their students. Another priority is thinking about how different schooling may look next year and what our plan is going to be. We have to keep teachers teaching, and students fed and learning.
An individual school board member has no authority; only the board as a whole can make decisions for the district. What skills or traits will allow you to contribute to effective operations of the board as a whole and how do you overcome disagreement?
I am not one to jump the gun and answer a question without first thinking it through. I take the time to listen to all points of view and make an informed decision based on those ideas, not just on my personal opinion of something or hearsay.  Being able to collaborate as a team player, and not for personal gain, is very important. The decisions being made doesn't just affect one particular board members district, but the county as a whole. Having a board consisting of 8 board members means 8 different perspectives, and certainly everyone does not alway see eye to eye. Sometimes you have to agree to disagree, but ultimately decisions must be made that result in what's best for children and not what's best for adults.    
If elected/re-elected, what would you hope would be key accomplishments of the board during your years of service?
If re-elected, I hope to be able to bring even more transparency to the public as the law would allow. I cannot speak for the board, but my hope would be for us to continue to make sure every student in Bulloch county gets the education and opportunities they so rightfully deserve and that our teachers have the very best working conditions possible and that they get the support that they need. It's not an easy task. We have some of the very best teachers in this county and that doesn't go unnoticed.
Bulloch County is very diverse and continues to become more diverse every year – economically, racially, culturally, and in other ways. Is the Board of Education and the school system generally doing enough to adequately represent the needs of the various demographics across Bulloch County?
Board members have participated in poverty simulations with administrators and faculty to better understand the obstacles that some of our students and families face. It's hard to understand what a person goes through until you take a walk in their shoes. The Board of Education formed a Diversity Committee in 2015 to implement a recruitment plan to try to attract more minority applicants and raise the minority faculty population. We have non-discriminatory hiring practices in place and this in an ongoing effort. Bulloch County is one of two initial pilot school districts in the state for the REACH Georgia Scholarship Program. It's a needs-based mentoring and scholarship designed to ensure that the state's academically promising eighth grade students have the academic, social, and financial support needed to graduate from high school and complete college. Progress is being made and is continuing to be made.
What should our school district be doing to ensure the safety of students and staff?
School Resource officers have been placed at each school in the county. With the approval of E-SPLOST IV, $2 million in safety upgrades have been made in the district: upgraded 1415 security cameras, added a Security Badges and Entry ID system, upgraded intercoms, upgraded bells and clocks, upgraded safety radios from analog to digital, and more.
How can the Bulloch County Board of Education be more transparent about activities and finances?
I believe the Board of Education has done a good job in being more transparent over the last several years, and more work is being done to create more transparency. I do believe, however, that too much transparency too soon can lead to unnecessary worry amongst the community and can have a negative effect on a situation.
Will any other employment or business venture in which you are vested present a conflict of interest for you as a Bulloch County BOE member? Please explain your answer.
a) In the event of an unforeseen conflict of interest arising in your official duties, how would you handle such a conflict to ensure maintenance of public trust?
I do not foresee any instance in which my position on the school board would conflict with anything. I'm a stay-at-home mom and I do not have any business affiliations. If an unforeseen issue were to arise in a situation where a vote is involved, I would abstain from the vote and explain my abstentian to the public, although an explanation is not required by law.
Is there anything else you'd like the public to know about you?
I sincerely care about this community. My family has been here for over 4 generations, so this is truly my home. If you ever have a question or concern, please don't hesitate to call, text, or email me at hdmims@bullochschools.org. My door is alway open. Also, you can find my campaign page on Facebook at Heather Mims for School Board District 7. I look forward to hearing from you!
Bulloch BOE District 7 Map