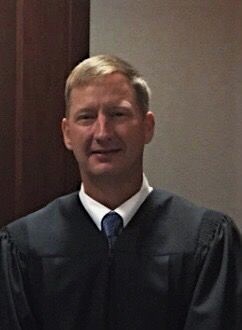 Governor Brian P. Kemp announced his selection to fill a vacancy on the Superior Court of the Griffin Judicial Circuit on Friday. Miller will fill the vacancy created by Mack Crawford's resignation.

Ben Miller, Jr. was selected by Kemp.
"In a competitive selection process, Ben Miller, Jr. clearly stood out among the candidates, and I am honored to appoint him to serve on the Griffin Judicial Circuit Superior Court. He has the right credentials, temperament, and willingness to serve, and I know that he will excel as a member of the Judiciary," Governor Kemp said in a news release.
Ben Miller, Jr. earned his bachelor's degree from North Georgia College and law degree from John Marshall Law School. He has served as an attorney, solicitor, juvenile court judge pro tempore, municipal court judge, associate juvenile court judge, and presiding judge of juvenile court. Miller is a member of the Sixth Judicial District Alternative Dispute Resolution Board of Directors, Spalding County Collaborative Board of Directors, Thomaston Upson Arts Council, Upson Historical Society, and Thomaston First United Methodist Church. He is also a founding member of the Thomaston-Upson Community Foundation, Inc. and the chairman of the Upson-Pike County Eagle Scout Review Board. He and his family reside in Thomaston.