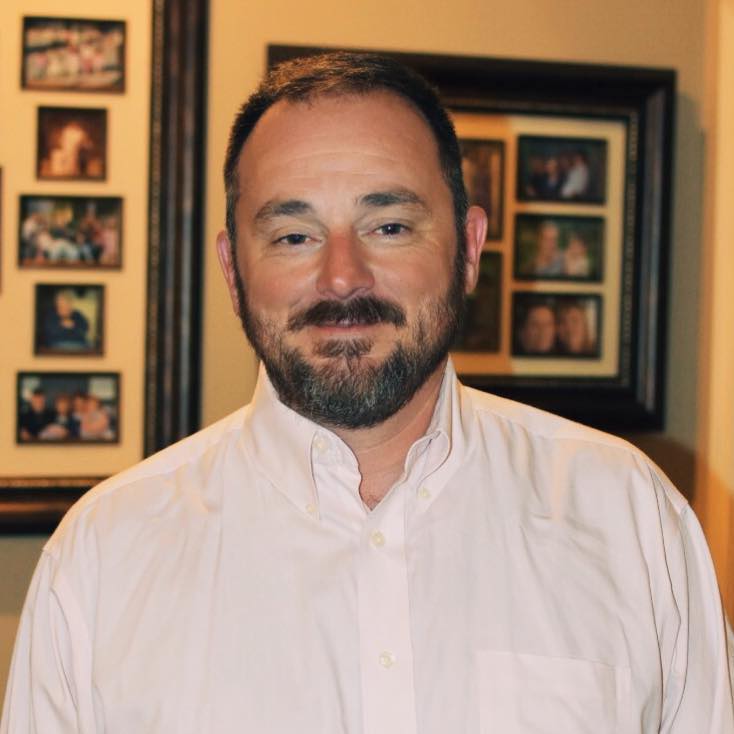 Due to the social distancing guidelines, we have converted our traditional AllOnGeorgia candidate video interviews into short questionnaires. Each candidate in the race was provided an identical questionnaire with the same deadline. (Questionnaires were emailed to the email address listed on the qualifying paperwork) Candidates were told their answers would be blank in the event that they did not respond. Answers were not edited in any way.


The Primary Election was moved to June 9th.
The last day to register to vote in the primary is May 11th.
Early voting begins May 18th.
To sign up to volunteer as a poll worker, click here.
---
District 7 for the Bulloch County Board of Education is being sought by Lisa Deloach, Joe Glisson, and Heather Mims. All 3 candidates completed the questionnaire.
Please provide a brief bio on yourself.
I was born and raised in Brooklet. I have the honor of sending my kids to the same school I attended. For elementary school, I attended Brooklet Elementary. My junior high and high school years were spent at Southeast Bulloch. My kids have all attended Nevils Elementary which is one of the main schools I will be representing within the district. My parents are Sammy and Ann (Akins) Glisson. Many of you may remember my mom from the front desk of Dr. Bohler's office or my dad from Brooks. My uncle is Rufus (RL) Akins. He served as a teacher and principal for almost 45 years in the Nevils and Reidsville community. I have admired him my whole life, so it is exciting to take this step into education. I am married to Kristen Glisson, and I have three beautiful children, Mackenzie, Reese and JD, who have either been through or are currently going through school in Bulloch County. These four are my backbone and the driving reason I want to get involved in our community.
What type of experience and understanding of the education system do you believe is necessary to competently serve on the Board of Education?
I believe the Board of Education for Bulloch County needs to be well rounded with people from different backgrounds and experiences. It is important for some members to represent the every day people of the community. I want to see the education system thrive while helping to produce productive students that will later live and serve in our community. I believe that being a parent of multiple children who attend the public schools in a recent time period within the district is a key part of serving. The definition of "education" twenty or thirty years ago is nowhere near what it means in today's society. I also believe another aspect that is necessary is the introduction and willingness to be open to new ideas. It is very important to look at the education system as a large puzzle with many pieces that have to fit together to make the entire system work well. With my history of jobs that have challenged me to think outside of the box and find solutions, I believe I will be able to help with this aspect.
What are 3 strengths of which our district can be proud? why do you see these as strengths?
#1. Within our district, we have amazing teachers. These are the people who are serving our kids on a daily basis. They are not there just to get a paycheck, but to really get to know who each individual student is. I have seen teachers take the time to learn what each child needs to learn. Seeing them as individuals allows them to enhance their strengths and work on their weaknesses. 
#2. I believe we have strong administration staff and well as faculty. I have witnessed our principals working hard and being active to make sure that their school runs as smooth as possible. The faculty also do a great job of making sure that the need for each child is met with a smiling face. Principals, teachers and staff are encouraging our kids from the time they enter the building until they leave. 
#3. Finally, I believe that the third strength that our district should be proud of is the way our students are consistently excelling, whether this is academically, within clubs, or in sports.
What are 3 needs that must be priorities for our district to address?
#1. One need that must be a priority for our district is to address is the movement of principals or assistant principals after a short time at a school. When my daughters started school, they had the same principal for almost all of elementary school. This is a different story for my son. He has had to see two or three new principals come in within the last five years. I believe that these principals are not given ample time to implement goals or visions within their schools before they are moved.  
#2. The second need that I see as a priority is our facilities. As an example, my oldest daughter played high school softball for four years, and we attended games before she even started ninth grade. For those few years, I saw that the dugouts, field, spectator seating, and concession stands were all in need of a major make over. It wasn't until a year after she graduated that the facility was remodeled. Many times, we focus on larger, more popular sports, but we need to look across the board. Completing small improvements through the year would be more feasible then waiting for years until a complete remodel is required. 
#3. The third need that should be a priority for our district is the way we spend our money within the county. When I worked at the Board of Education on the grounds crew, I saw some unnecessary costs that keep us from putting money towards bettering our district.  
An individual school board member has no authority; only the board as a whole can make decisions for the district. What skills or traits will allow you to contribute to effective operations of the board as a whole and how do you overcome disagreement?
Two of my three jobs I have held required me to participate on a board. I have seen firsthand how a board is run, as well as how disagreements can occur. A few skills or traits that I have that would allow me to contribute to effective operations would be the fact that I am an open-minded person, will stand up for what I believe is right, as well as bring the ideas of a common person to the board. I know that these traits and skills will allow me to do my best if I am elected to serve our district.  
If elected/re-elected, what would you hope would be key accomplishments of the board during your years of service?
If I am elected, I want to see that the safety of each student, faculty member, and administration is taken care of in the best way possible. Another key accomplishment that I would like to see while serving on the board, would be allowing principals and assistant principals to stay at their school longer to make sure their goals and visions can be achieved. There are many more accomplishments I want to see take place like higher end of course test grades for our schools by providing adequate resources for our teachers or keeping the amount spent each year to a minimum to protect tax payers' money.
Bulloch County is very diverse and continues to become more diverse every year – economically, racially, culturally, and in other ways. Is the Board of Education and the school system generally doing enough to adequately represent the needs of the various demographics across Bulloch County?
I do not believe that the Board of Education is doing enough to represent demographics of all of Bulloch County. I have lived in Bulloch County all of my life, and I have friends and supporters who come from all walks of life, whether if this is differing economically, racially, or culturally. Since I continually reach out to these people, as well as ask for their feedback, I will be able to bring their ideas, goals, or visions to the Board of Education to give everyone a voice.  
What should our school district be doing to ensure the safety of students and staff?
Our schools should continue our partnership with the Statesboro Police Department or Bulloch County Sheriff's office. As a parent, I feel more confident about my children's safety when I know there is a human resource officer present every day of the week. I also know that we took a step in the right direction when the safety doors and safety glass were put in the front of the schools. This also made me feel safer sending my kids to school because I knew that not just anyone can come into the schools. My youngest daughter tells me that students who are not present all day at the school campus have been given badges to scan, but sometimes the front office staff can get a little lenient or not watch who is coming in. At each class period change or when a lot of students tend to come into the school campus, I believe that we should enact stricter rules or guidelines about these children coming in and out. As a ground supervisor for five years, I saw many children go in and out of doors that were not at the front of the school, such as at the end of halls. We need to make sure that someone also keeps an eye on our sports facilities to ensure that students are not out there being disruptive or causing a distraction to the learning process. As the world changes, we must be able to adapt and have forward thinking to keep our children safe.
How can the Bulloch County Board of Education be more transparent about activities and finances?
The Board of Education can be more transparent by encouraging citizens of the county to become involved in board meetings. I don't believe that there is much advertisement or information given out on different social media platforms to get all people of the community involved. Again, we cannot rely on the way we have done things in the past to carry us into the future. We must come up with new initiatives and ways to show how involvement is beneficial to our education system. I think that transparency goes beyond the PTO committees within each school. It is a matter of really making sure people have the information they need about each aspect of our education system within Bulloch County.
Will any other employment or business venture in which you are vested present a conflict of interest for you as a Bulloch County BOE member? Please explain your answer.
a) In the event of an unforeseen conflict of interest arising in your official duties, how would you handle such a conflict to ensure maintenance of public trust?
I do not believe that any past or present employments will be a conflict of interest for me. If anything, I believe that my past and present experiences have given me the knowledge and expertise I need to fully serve my district. If anything were to arise, I would be forthcoming with the board and my district in order to remedy the situation.
Is there anything else you'd like the public to know about you?
I was a Board of Education employee for five years. I assisted in running the crews that kept our schools clean and nice for all of the students to enjoy. Here, I got first-hand experience to see what places of our education system are understaffed and underfunded. I witnessed where things were working really well and where some extra focus could make great improvements. All three of my children have either attended or do attend a public school within the district. My oldest daughter graduated two years ago, and my other two children are still in the school system. I often refer to the students of Bulloch County as "our" students, this is because I truly believe it takes a village to raise a child. My wife and I often say that our goal as parents is to raise good humans that can go out and be productive people who can help and serve others. That is what I want for all of the students of Bulloch County. In the long run, it only makes our community better. Students must put in the work and be held accountable, but they also must know that they have a support team that is fighting with them and for them every step of the way. I want to be a part of that team, and I believe I have that fight.
Facebook page: Joe Glisson for District 7
Bulloch BOE District 7 Map