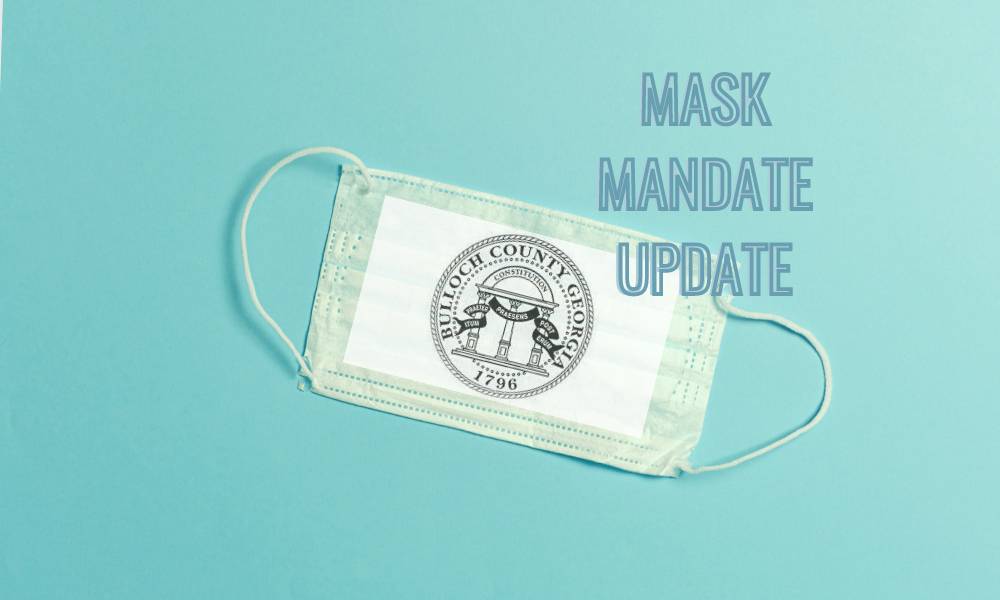 Though there have been requests made by members of the public that Commissioners capitalize on Governor Kemp's new Executive Order and mandate masks, Bulloch County Commissioners held off on making a decision Tuesday.


Toward the end of the regular meeting, Chairman Roy Thompson said he received a number of questions about whether or not Commissioners would implement a mask mandate. He said he had not talked to Commissioners as a whole following Kemp's latest Executive Order, so it was still undecided. 
Three Bulloch citizens, including Statesboro Councilwoman Shari Barr, addressed Commissioners in asking for a mandate. 
"We're talking about public safety," one citizen who did not identify himself said. "I'm required to have a driver's license. Why? It's public safety." Citing more than 1,400 cumulative cases in the county, he continued, 'Not requiring to wear a mask is not working. You're not helping us to be wiser."
Ahead of asking for other commissioners comments, Thompson shared:
"My personal comments, the enforcement part, there are just some people who are just not going to wear a mask. I do want y'alls opinion. You've got places of business in Statesboro and there might be 50% wearing a mask and 50% are not. You ask why they're not wearing a mask and you're going to get a smart remark by some people. But, we have a decision to make but we don't have to make it this morning."
Thompson continued, "Why should I, at 74 years old speaking to a lot of people that's younger than I, ask them to wear a mask? If they don't have enough common sense to put on one to keep from getting this COVID-19. I don't know. I prefer to wear one, but for those who don't want to wear one, I guess that's their own decision."
Commissioner Walter Gibson said he's been encouraging people. "I do see a lot of signs in the stores," he said. "I would recommend make it a suggestion. Bottom line, you can't make people go home."
"That's the point there, and I might declare myself a Doctor of Common Sense," Thompson responded. "Use common sense. If you feel it's going to protect you, wear one. If not, we encourage people to wear them. Medically fragile or something, I know you cannot wear one. If you absolutely don't want to wear one, then you don't want to wear one."
County Manager Tom Couch clarified on the authority Commissioners have under the new executive order, in which some establishments are subject to mask mandates by state authority while other private establishments cannot be regulated by the county. Couch said with regard to governmental facilities, he recommends deferring to the task force for a decision.
 "I can also relate on employee survey that we sent out a couple weeks ago and received feedback on. It's very reflective of the feelings everyone expresses about masks and other interventions nationwide. About 50% of employees don't think it's necessary and another 50% that thinks that it is."
Couch also said, "I choose to wear one, but I think there are still practical limitations…The more you can encourage mask wearing, the better off we are. If this was Tom Couch, Inc., I'd probably make everybody wear a mask, but it's not. It's a Democratic Republic and you guys are asked to make these tough decisions."
Commissioner Ray Mosley expressed his personal opinions in saying he 'highly encourages' people to wear a mask. "Again, we can't make them wear it. The other thing I would say being African American, we know that statistically it's affecting African Americans and other minorities at a greater numerous. It would be common sense. I think we encourage people to do it, but if they chose not to, that's their right."
Commissioners discussed addressing the issue again at the next meeting on September 1.