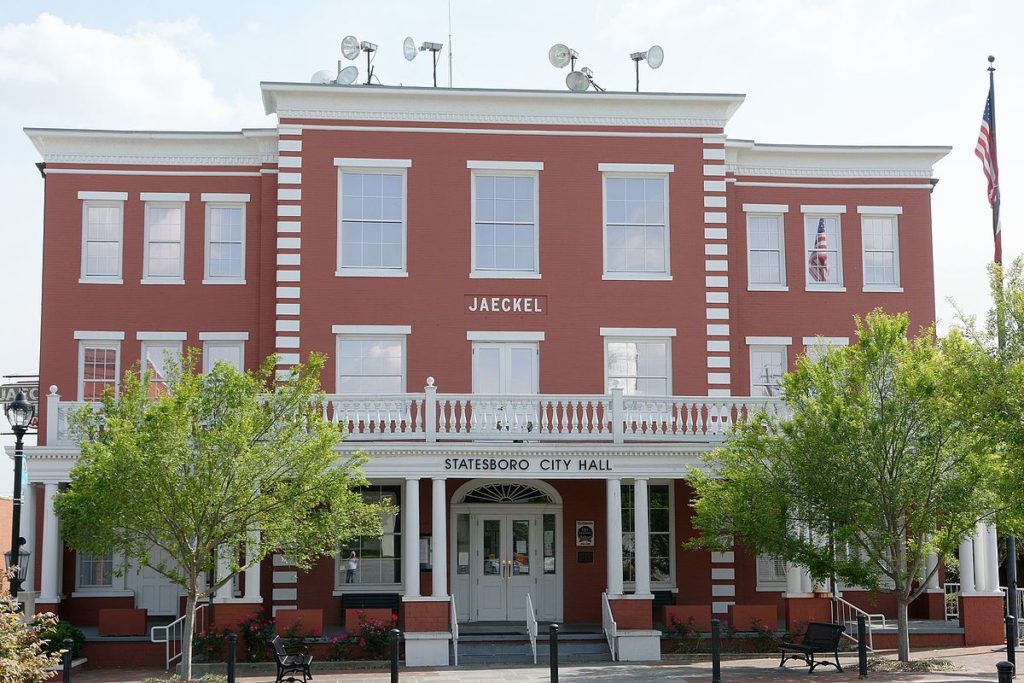 One of Statesboro's newest business prospects may have to pump the brakes on progress because of a local ordinance put in place by a previous council.

The Statesboro Herald reported earlier this week that Statesboro Mayor Jonathan McCollar plans to open an event venue downtown. The newspaper reported that McCollar has already applied for an alcohol license to accompany the venue. You can read the full story on that here. McCollar told the paper that the establishment hopes to open in mid-April.
But McCollar may hit a roadblock with the alcohol licensing.
The Statesboro Alcohol Ordinance prohibits any person who holds any position elected or employed by the government from obtaining an alcohol ordinance. Section 6-7(i) reads:
"Interests of public employees and officials; prohibited. No license shall be granted to any city, state or federal employee or official whose duties include the regulation or policing of alcoholic beverages or licenses or any tax-collecting activity."
Whether 'duties of regulation or policing alcoholic beverages' falls in line with the office of mayor in the City of Statesboro would be considered and defined under Section 6-13 which reads that all alcohol licenses must be approved by the mayor and city council after a public hearing.
Following the news of the application, a few members of the public offered concerns over whether or not it would cause problems with enforcement. The alcohol ordinance has been revised a number of times in recent years after the death of Michael Gatto at the now-closed Rude Rudy's.
McCollar said Thursday that he would recuse himself from the discussion and the Mayor Pro-Tem, Councilman Jim Riggs, would conduct of the public hearing. He also said he is working with City Attorney to draft a memo for Council. In traditional situations, McCollar would only have a vote in the event of a tie by Council, as his main responsibility is leading discussion on matters. 
AllOnGeorgia reached out to City Attorney Cain Smith who said he cannot comment on the matter at this time, but that the decision to issue the license for alcohol will be up to the council members under the same protocol other licenses are issued. He referenced the ordinance section which indicates the holding an alcohol license in Statesboro is a "privilege, not a right."
Captain Winskey with the Statesboro Police Department, who is responsible for reviewing alcohol license applications and making recommendations to the city council, told AllOnGeorgia that the PD has not yet received a packet from the clerk's office, but all applications are considered for background check compliance and compliance with local ordinances.
The council is expected to take up the license for consideration next month.