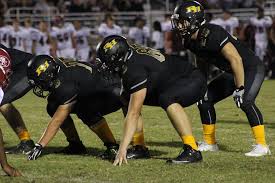 The top high school football matchup Friday night in Southeast Georgia will take place in Jesup where the hometown Wayne County Yellow Jackets will face off with Richmond Hill at Jaycee Stadium.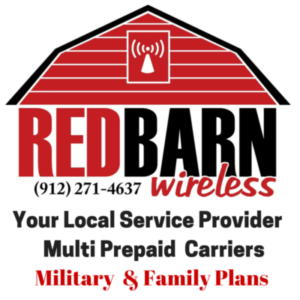 The game features the Jackets who are the top team in the Southeast Georgia High School Football Power Poll and the Wildcats who are ranked seventh in this week's power rankings.
Wayne opened its season last week with a 49-0 whipping of Long County in a game that included a running clock in the second half under the 30-point mercy rule.
Richmond Hill had an off week last week after recording a 27-7 victory at Grovetown two weeks ago.
The Jackets are ranked seventh in Class 5A by the Atlanta papers while the Wildcats are rated sixth this week in Class 6A.
Other games in the area this week include the following:
Coffee at Ware County
The Gators and Trojans will renew their longtime rivalry Friday night at Memorial Stadium in Waycross.
The Gators are off to a 2-0 start which includes last week's 25-24 overtime win at Burke County.
The Trojans are also 2-0 with victories over Brunswick and Salem.
Coffee is ranked No. 2 in Class 6A while Ware is No. 8 and enters the week ranked fifth in the Southeast Georgia power poll.
The Trojans won last year's meeting 21-14 to end a three-game losing streak to the Gators.
Coffee is averaging 265 yards rushing and 52 passing after its first two games.
The Gators are led by freshman quarterback Thomas Castellanos who is their leading rusher with 165 yards on 31 attempts. He is 11-of-19 passing for 200 yards.
Charlton County at Appling County
The Indians are off to a 2-0 start to the season with wins over Frederica Academy (28-21) and Brantley County (43-0).
The fourth-ranked team in our power rankings, the Indians are also ranked fourth in the statewide poll by the Atlanta papers.
Charlton is averaging 261 yards per game after its first two games.
Appling lost 28-20 to Vidalia last week in the first game for veteran coach Rick Tomberlin with the Pirates.
Senior quarterback Tyler Jones was 15-of-27 passing for the Pirates for 182 yards and a touchdown in the loss.
Locust Grove at Camden County
The Wildcats will look for their second win of the season Friday when they host Locust Grove at Chris Gilman Stadium in Kingsland.
Camden toppled West Forsyth two weeks ago at home in the season opener but suffered a 25-14 loss last Friday to Wren (S.C.) in a game played at Mercer University in Macon.
Locust Grove (1-1) scored 42 points in its first game before falling 50-40 last week to Warner Robins in an offensive shootout.
Locust Grove, also nicknamed the Wildcats, competes in Class 5A.
The team's quarterback, RJ McDaniel, threw for 429 yards and five touchdowns – both school records – in the loss to Warner Robins.
Bradwell Institute at Valdosta
The Tigers will go to Winnersville looking to upset the hometown Wildcats after starting out the season with a pair of losses.=
Bradwell fell at Dodge County in its opener before losing 40-17 last week against rival Liberty County at Olvey Field in Hinesville.
The Wildcats (1-1) are coming off a loss last week at Tift County after defeating Maynard Jackson 45-27 at home in their opening game.
Valdosta and Bradwell have met three times previously with all three meetings taking place in the playoffs. Bradwell defeated the Wildcats 16-14 in the 1988 state quarterfinals.
Liberty County at Statesboro
The Panthers will visit Womack Field for a matchup between teams coming off victories in their season openers last week.
While Statesboro hung on to win 7-3 against Greenbrier, the Panthers won 40-17 over rival Bradwell Institute in Hinesville.
Statesboro's defense paved the way to its win over the Wolfpack holding Greenbrier to 104 total net yards for the game while collecting four turnovers.
Liberty will challenge the Blue Devils with a ground assault led by senior running back Kris Coleman who ran for 351 yards and five touchdowns on 24 carries last Friday against the Tigers.
Coleman was named this week's Southeast Georgia High School Football Player of the Week for his huge performance in the rivalry meeting at Bradwell.
Liberty is currently third behind Wayne County and Glynn Academy in the area power poll rankings.
Brantley County at Atkinson County
The Herons will go on the road Friday to play Atkinson County.
Brantley fell big in its opening game against Charlton County as the Indians won going away, 43-0.
The Herons first-year head coach Geoff Cannon was disappointed by the final score.
"They're better than us, but not 43 points better than us," he told reporters earlier this week.
Atkinson split its first two games. The Rebels won 33-10 on Aug. 17 at Montgomery County but lost at home last week against Berrien, falling 29-16.
Beach at Pierce County
The Bears will welcome the Bulldogs to Blackshear for their third game of the season.
Pierce has won all five of the previous meetings against Beach including last year's 29-18 win at home in the second game of the season. That victory was the first for Jason Strickland in his first season with the Bears.
The Bears are 2-0 thus far with blowout wins over McIntosh County Academy (48-14) and Bacon County (49-0).
The team's starting defense has been rugged through the opening two games, having surrendered only 65 total net yards.
Beach lost its opening game last week against New Hampstead by a 32-17 count.