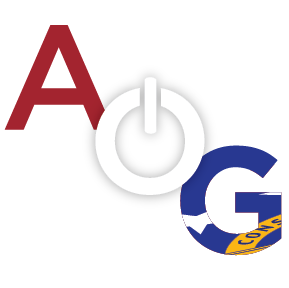 Nearly 30 squads comprised of over 450 cheerleaders will converge on Ridgeland High School on Monday, Sept. 26 for the 4th Annual Bobcat Cheer Extravaganza, presented by Georgia Northwestern.
Recreation squads, middle school squads and high schools squads will perform for the crowd and the judges as they will look to take home championship banners.
"This event just keeps getting bigger and better every year," said Georgia Northwestern Cats Cheer coach Karen Stoker. "We're thankful to Ridgeland for allowing us to have it there this year."
The event will feature competition between rec squads, middle school squads, high school junior varsity squads and high school varsity squads.
New this year will be an individual cheerleader competition. The Hot Shots All-Star group out of Fort Oglethorpe will have seven teams performing exhibitions during the event, along with some local high school teams.
Cheerleaders, ranging in ages from 3 and 4 years old to high school age, will strut their stuff at the event.
"We're excited for the young ones to be able to watch the older ones and see what could be available for them if they stick with (cheerleading)," Stoker added. "That's the main purpose of all of this."
Stoker said she would like to thank Georgia Northwestern Athletic Director and basketball coach David Stephensonfor his help with this year's event, as well as members of the Bobcats' men's basketball team, who will be assisting during the evening.
The event will begin at 5 p.m. Admission is $5 for adults and $3 for children. Children younger than school age will be admitted for free.
Here's an updated list of those expected to perform and/or compete at the event:
Recreation Department Squads:Boynton, Chickamauga, East Ridge, LaFayette, Ringgold, Rossville, Summerville
Middle School Squads: Chattanooga Valley, Dade County, Gordon Lee, LaFayette, Rossville, Saddle Ridge, Summerville
High School Squads (Varsity and JV):Chattooga, LaFayette, Ridgeland
All-Stars Squads: Hot Shots Platinum, Hot Shots Sparkle Babies, Hot Shots Black Ice, Hot Shots Glitter Bugs, Hot Shots Black Diamonds, Hot Shots Elite Gold, Hot Shots Red Rubies