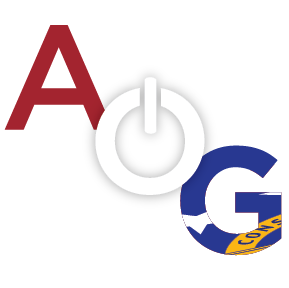 Clarence Blevins is the son of the late Robert Lee Blevins (November 25, 1917 – January 3, 2001) and Dorothy Durham Blevins (February 7, 1922 – March 2, 2004). They married on June 3, 1939.

Clarence Blevins was born in Long Island, Jackson County, Alabama. He has two brothers, Jerry Blevins and Melvin Blevins. When Clarence was six years old, the Blevins family left Alabama, and moved to South Pittsburg, Marion County, Tennessee. The 2010 population for the town of South Pittsburg was 2,992. The 2010 population for the town of Trion was 1,827. Mr. Blevins enjoyed growing up in a small community, and that was one reason he was attracted to the town of Trion in 1965.
He played baseball, basketball, football, and track at South Pittsburg High School. He graduated from South Pittsburg High School in 1958. While attending Tennessee Tech in Cookeville, he married Martha, who was also from South Pittsburg, Tennessee in 1960. They have two children: Greg Blevins and Susie Blevins McGraw. Mr. & Mrs. Clarence Blevins admit their grandchildren are what make life special and enjoyable now.
I asked Mr. Blevins, "Who are some of your favorite college players or coaches?" He replied, "Johnny Majors was an awesome halfback for the University of Tennessee." Johnny Majors was an All-American in 1956 and a two-time winner of the Southeastern Conference Most Valuable Player award in 1955 and 1956. Johnny Majors served as a college head coach at Iowa State (1968-1972), Pittsburgh (1973-1976 and 1993-1996), and Tennessee (1977-1992).
Mr. Blevins said Coach Paul "Bear" Bryant was his pick as a college football coach. Paul "Bear" Bryant played tight end for Alabama in 1933-1935. After several years of assistant coaching, he was the head football coach at Maryland (1945), Kentucky (1946-1953), Texas A&M (1954-1957), and Alabama (1958-1982).
Coach Clarence Blevins' coaching career started in Canton, Georgia at Cherokee County High School. He served as an assistant coach for three years (1962-1964) under Coach Charles David "Babe" Howell. Coach Babe Howell later had successful coaching seasons in North Carolina. He coached five state championships in football and two state championships baseball. He was elected to the North Carolina Sports Hall of Fame after retiring in 1997. Coach Babe Howell passed away on May 4, 2013.
I asked Mr. Blevins, "How did you learn about the coaching opportunities in Trion?" He answered, "Ken Day and I worked together on the Cherokee County football staff." Coach Ken Day gave the Blevins their first tour of Trion, Georgia in 1965, and the rest was history. Ken Day was a football player on Trion High's 1957 state championship team. Coach Sam R. McCain coached the 1957 championship team and was serving as principal of Trion High School in 1965. A.J. Strickland was Superintendent of Trion City Schools. Coach Bobby Chappell had been hired as Trion's new head football coach in 1965, and Coach Clarence Blevins left Cherokee County High and joined the Trion High football staff. Clarence Blevins and Bobby Chappell are still good friends.
Mr. Blevins was asked to describe the following people:
J.W. Greenwood – J.W. Greenwood was one of Trion's best athletes who became a great recreational director and coach. Blevins said, "J.W. Greenwood was good at anything he did."
Sue Scott Hayes – Mrs. Hayes was an intelligent person that set high expectations and was very diligent in anything she accomplished.
Harold Peek – Mr. Peek had a great working philosophy that he carried out as a boss in the mill and as chairman of the school board.
Bill Kinzy – Mr. Kinzy was very organized and a great boss. The trio of Peek-Kinzy-Blevins did many great things for Trion City Schools. Mr. Bill Kinzy was an outstanding running back for Jacksonville State (1958-1961) in Alabama. Mr. Blevins met Mr. Kinzy in the 1960s when Mr. Kinzy was an administrator at Chattooga High School.
I asked Mr. Blevins to describe the Bremen-Trion rivalry. He stated, "I think I inherited that rivalry." He also recognized Summerville/Chattooga and Gordon Lee during his coaching and administrative years. Coach Sam R. McCain was from the Buchanan-Haralson County community, and the Bremen-Trion rivalry was possibly from his era of coaching. The first football game between Bremen and Trion was in 1936. The Trion Bulldogs beat the Bremen Blue Devils in 1936, 1937, and 1938. The next time Bremen faced Trion in football was 1964. The Bulldogs lost to Bremen, but defeated the Blue Devils in 1965. The rivalry started again in 1974, and the Bremen-Trion battle continued until 1993. The series was rekindled from 2000 until 2011.
As I continued my interview with Mr. Blevins, I had a question that has haunted me for years… "Did Trion City Schools almost close for good after the flood in February 1990?" Mr. Blevins paused for a few seconds and uttered two words, "Very close." It was a near miracle that the 1990 school year was even finished inside the elementary and high school buildings at Trion. Mr. Blevins stated, "The community stepped up and did what had to be done." The Class of 1990 graduated and six more graduating classes followed along the banks of the Trion River. The Class of 1996 was the last class to graduate from old Trion High School, and it was "The 100 Year Flood" of 1990 that put in motion what would be the beginning of the end. Mr. Blevins said, "It was the mold and mildew that got us."
In 1997, the high school that had been built by the late Sadd Dalton in 1937 was demolished. For many years, two giants sat on each side of the Trion River – Riegel Textile Corporation and Trion High School. The end to the high school came in 1997, as a new, modernized school was built about two miles away on the hill. The Class of 1997 was the first graduating class from the new PK-12 school on "The Hill."
Mr. Clarence Blevins was there to see the end of the old and to see the beginning of the new. Mr. Clarence Blevins retired as principal of Trion High School in 1998. He worked one year at the central office and retired from education in 1999.
Clarence Blevins passed away March 12, 2017.
Contributing author: Brad Hayes