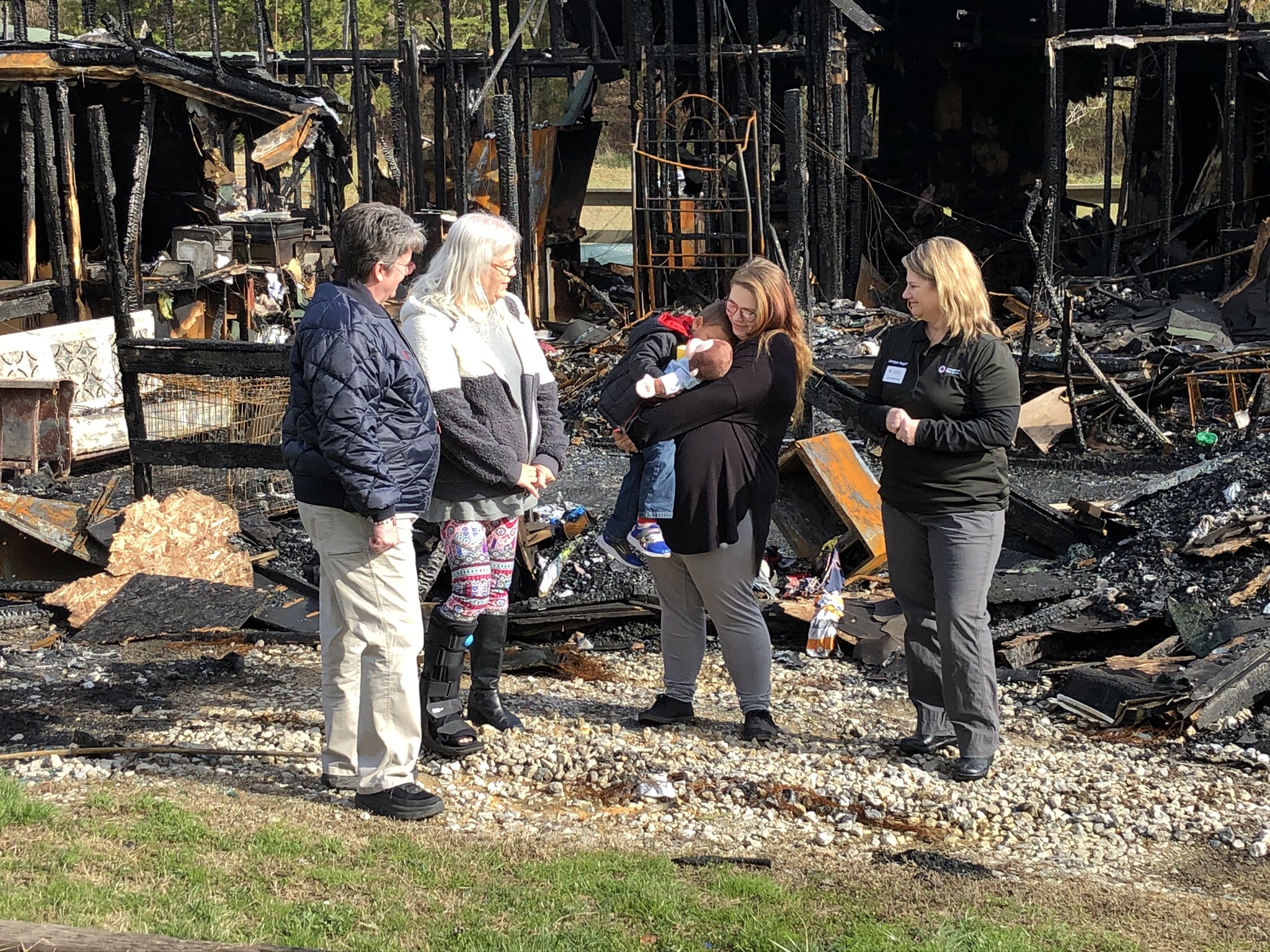 RED CROSS TO HONOR WALKER COUNTY FIRE RESCUE ON FEBRUARY 13TH
Free smoke alarm program helped save eight lives in two December incidents
    In recognition of an exemplary partnership, the American Red Cross of Georgia will present two awards to Walker County Fire Rescue. Family members and firefighters involved in the fires will be present and available for interviews.
The recognition will take place at Walker County Civic Center, 10052 US-27, Rock Spring, GA 30739 on 10:30 a.m. on Thursday, February 13th
Guests in attendance will include Leigh Barba, Executive Director of the American Red Cross of Northwest Georgia, Fire Chief Blake Hodge, Walker County Fire Rescue, Regina Dorsey, Fire & Life Safety Educator, Walker County Fire Rescue, Family members from the December 11th fire on Worthington Gap Road, including 9-year-old Devin, who alerted the family to the lack of smoke alarms in their home, Deputy Chief Paul Linder, Fire Marshal and Firefighters and American Red Cross volunteers and staff.
Through a partnership with the American Red Cross and other organizations, Walker County Fire Rescue installed 781 free smoke alarms in 2019.  Nationwide, the American Red Cross Home Fire Campaign has helped install more than two-million free smoke alarms over the last five years resulting in nearly 700 lives saved.
About Walker County Fire Rescue:
Walker County Fire Rescue provides firefighting and emergency services to over 56,000 residents in unincorporated Walker County and the City of Chickamauga. The department operates 18 fire stations, including six locations with career firefighters. The county posted a 3/3Y ISO rating in 2019, following a rigorous review of fire services, receiving high marks for communications, water supply, fire hydrants and firefighter training.
About the American Red Cross:
The American Red Cross shelters, feeds and provides emotional support to victims of disasters; supplies about 40 percent of the nation's blood; teaches skills that save lives; provides international humanitarian aid; and supports military members and their families. The Red Cross is a not-for-profit organization that depends on volunteers and the generosity of the American public to perform its mission. For more information, please visit redcross.org or cruzrojaamericana.org.