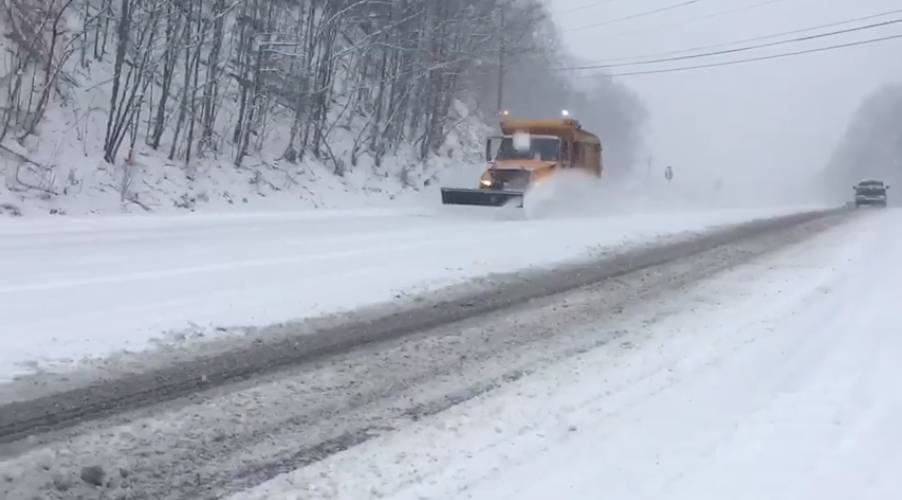 n response to Winter weather predictions, Georgia DOT crews pre-treated major interstates, state routes, overpasses and bridges in the northwest, northeast and Metro Atlanta portions located north of Interstate 20 in the early hours of the morning prior to the winter weather arrival.
Georgia DOT urges all motorists in the affected areas who do not absolutely have to travel today to stay off the roads and allow crews the space to do their important work of clearing and continued treatment of the roadways.
Crews are currently plowing Georgia DOT maintained roadways in the northern portion of the state and motorists are urged to use extreme caution when traveling for essential reasons and to provide crews plenty of room for their continued efforts in treating the roadways. The public is urged to contact their county and local officials to request treatment on side roads and local streets.
Georgia DOT urges travelers to exercise caution and call 511 for updated information on roadway conditions before getting on the road during a winter weather event. Georgia 511 is a free phone service that provides real-time traffic and travel information statewide, including winter weather closures, and reports of icing or other hazardous conditions on interstates and state routes. Callers can transfer to operators to request assistance or report incidents 24 hours a day, seven days a week. More information is available at Georgia DOT Winter Weather and www.511ga.org.