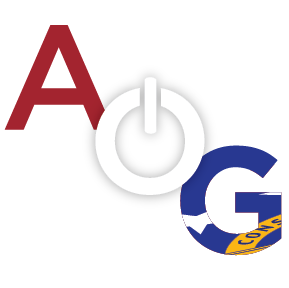 Commissioner Shannon Whitfield announces Blake Hodge as new Fire Chief and Emergency Management Director for Walker County, Georgia Commissioner Shannon Whitfield is pleased to announce the appointment of Blake Hodge as Walker County's new Fire Chief and Emergency Management Director. Chief Hodge began his fire service career in 1992 as a volunteer firefighter. Over the next 24 years he held positions of increasing responsibility as part-time and full-time Firefighter, Supervisor, Officer in Charge, and Training Officer, and was subsequently promoted to Division Chief of Training of the Gordon County Fire Department in Calhoun, Georgia.
Chief Hodge has been the Fire Chief and Emergency Management Director of the Garden City Fire Department in the Savannah, Georgia area for the past two years. "Chief Hodge's diverse experience will provide us with solid leadership of our Walker County Fire Department", said Commissioner Whitfield. "Under Chief Hodge's leadership, the Walker County Fire and Emergency Services will provide the citizens of Walker County with an extraordinary level of service consistent with the new vision, mission and values of Walker County. Chief Hodge will guide our dedicated firefighters and emergency personnel in their continued pursuit of excellence and the goal of becoming the best of the best" said Commissioner Whitfield. "I'm very excited to welcome Chief Hodge and his family back to North Georgia", said Commissioner Whitfield. "Mr. Hodge was a top 4 finalist in the search for a Fire Chief conducted by Catoosa County Manager, Jim Walker. Mr. Walker was very helpful in providing the resumes and recommendations of his top finalist from their extensive search for a fire chief for Catoosa County", stated Commissioner Whitfield. "I would like to thank Commissioner Whitfield for the opportunity to be a part of the Walker County team.
Walker County's commitment to excellence, coupled with Commissioner Whitfield's vision to improve services for the citizens is the foundation for which I accepted this position," said Chief Hodge, "I am honored to be a part of Walker County Emergency Services and look forward to getting to know my fellow coworkers I have heard so many great things about. Together, we will be dedicated to providing a service that is second to none for the citizens, business owners, and traveling public of Walker County, Georgia." Fire Chief Hodge's long list of accomplishments include earning a Master of Business Administration, a Bachelor of Arts in Organizational Management and Leadership with an Emphasis in Public Safety, an Associate of Applied Science in Fire Science Technology, and a Paramedic License. Chief Hodge is currently attending the Executive Fire Officer Program (EFO) – Year Three of Four at the National Fire Academy. He also received Chief Fire Officer (CFO) Designation at the Center for Public Safety Excellence, a Certified Emergency Manager (CEM) GEMA, and a NPQ Fire Officer 1, II, III, & IV certification. In addition, Chief Hodge has experience in many areas having worked as an Emergency Medical Technician and Paramedic for 18 years, a NPQ Fire Instructor, NPQ Fire Inspector and NPQ Public Fire & Life Safety Educator, and an Advanced Level II EMT Instructor. "The appointment of Blake Hodge as our Fire Chief and Emergency Management Director will bring a new level of professionalism, experience and understanding into Walker County Government", stated Commissioner Whitfield.
Commissioner Whitfield stated that one of the many tasks assigned to Chief Hodge, is to create a plan to expand fire protection services on the north end of Walker County. This would include staffing a full time station that would provide 24-hour coverage to improve response time. "We will continue to rely heavily on our dedicated volunteer firefighters", said Commissioner Whitfield. "I have tasked Chief Hodge with recruiting more volunteer firefighters to improve our readiness. Volunteer firefighters have always been a critical part of delivering emergency services to the citizens of Walker County and will remain a key component". During the campaign for Sole Commissioner, Shannon Whitfield stated many times that he would work to improve the emergency preparedness of our county. He is wasting no time in regards to his commitment to the citizens of Walker County.
Hodge will be replacing current Fire Chief and Emergency Management Director David Ashburn, effective January 2, at 8:00 a.m.