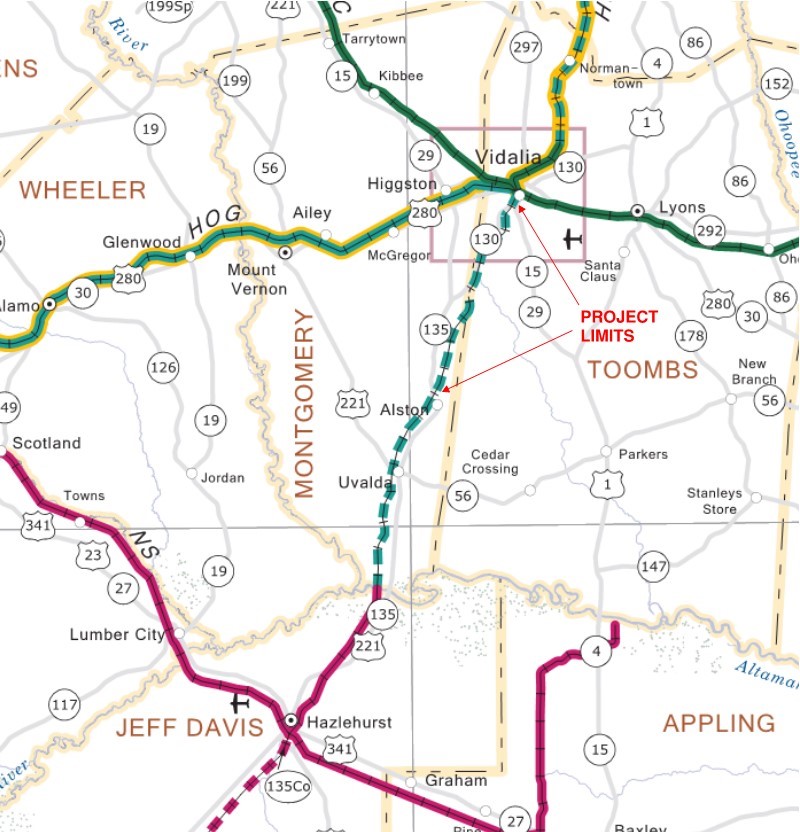 This summer Georgia Department of Transportation (GDOT) is scheduled to begin a railroad corridor rehabilitation project starting in the City of Vidalia at US Hwy 280/West First Street in Toombs County progressing southward into Montgomery County.

Project activities consist of approximately 8 miles of clearing thick overgrown vegetation from 25' ft. on each side from the centerline of railroad tracks to stop further deterioration of the rail line. The environmentally sound and sensitive project restricts digging out vegetation so as not to disturb ground elevations and follows streamside management zones to protect all state waters within the project limits.
Background: In September 1983, the Central of Georgia Railroad Company was issued a Certificate and Decision from the Interstate Commerce Commission to Abandon and Discontinue Service along the section of Railroad between the City of Vidalia and the community of Hester. In July 2004, the Georgia Department of Transportation acquired this section of Railroad from Central of Georgia Railroad Company in the interest of preserving the Railroad corridor for possible future use. Since that time, there has been no rail service along this section of rail, and the corridor is overgrown with thick vegetation, and the tracks have fallen into a state of disrepair.