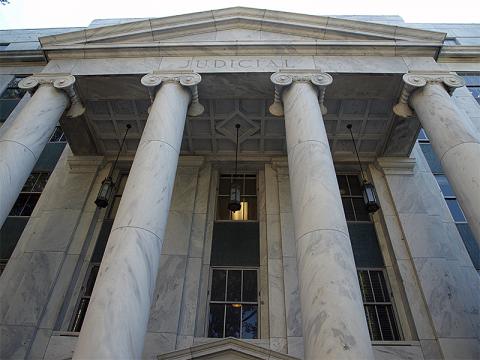 According to the Supreme Court of Georgia, Chief Justice Harold D. Melton recently signed an order extending the Statewide Judicial Emergency for 30 days.

Under an order signed by Chief Justice Harold D. Melton, on Friday, May 14, deadlines will be reimposed on prosecutors for presenting cases to the grand jury involving detained adults and juveniles. The order is the 14th the Chief Justice has signed that extends for 30 days the Statewide Judicial Emergency he first declared in March 2020 in response to the COVID-19 pandemic.
State law requires that any adult who is arrested for a crime and refused bail must have the charges presented to a grand jury within 90 days of the person's confinement; for any juvenile charged with such a serious crime that the case is under the jurisdiction of a superior court rather than juvenile court, the deadline for presenting the case is 180 days from the juvenile's detention. Throughout the pandemic, those deadlines were suspended because in-person grand jury proceedings were nearly all suspended due to the threat of the virus spreading. However, the September 2020 order extending the emergency authorized the resumption of grand jury hearings where they could be done safely and in compliance with public health protocols. And as today's order points out, by now, "at least one grand jury should generally be able to operate safely in all counties."
This order extends the Statewide Judicial Emergency for another 30 days until June 7, 2021. However, it encourages judges and litigants to prepare for the eventual end of the judicial emergency, which by law will happen shortly after Gov. Brian Kemp lifts the Public Health State of Emergency. "Courts and litigants should be aware that when this statewide judicial emergency order expires, all deadlines not already reimposed will immediately be reimposed," today's order says, unless the deadlines have been suspended by a local judicial emergency order. Under Senate Bill 163, which Gov. Kemp signed into law May 4, superior and state courts may be relieved of statutory speedy trial requirements following the declaration of a judicial emergency due to the impracticability of meeting the requirements in particular counties. Today's order points out that any order granting such relief may suspend statutory speedy trial requirements for no more than eight months, and the overall authority to grant relief will expire on June 30, 2023.
This order also calls attention to House Bill 635, which Gov. Kemp also has signed. This legislation "provides additional tools to resolve backlogs of criminal cases, including broadened authority for superior courts to select juries and try cases in alternative facilities where social distancing may be possible; discretion of courts to try certain cases without a jury when the defendant so elects, even if the prosecutor requests a jury trial; and broadened authority of prosecutors to initiate certain cases by accusation rather than indictment," the order says. Cases brought by accusation don't require a hearing before a grand jury.
As the courts gradually reopen in-person proceedings with health precautions in place, today's order encourages courts to "continue to use technology to conduct remote judicial proceedings when doing so is a safer alternative to in-person proceedings." The order also encourages courts to evaluate which proceedings should continue to be conducted remotely even after the judicial emergency ends.
"As we emerge from this terrible pandemic, I am encouraged to see grand jury proceedings, jury trials, and other in-person court proceedings resuming across the state," said Chief Justice Melton. "I appreciate the hard work of Georgia's judges, court personnel, and lawyers to bring our judicial system back toward full operations in a safe way. And I am especially thankful for the thousands of citizens who are conscientiously showing up for jury duty to ensure that the constitutional right to a jury trial can be fulfilled."
14th-SJEO_as-issued