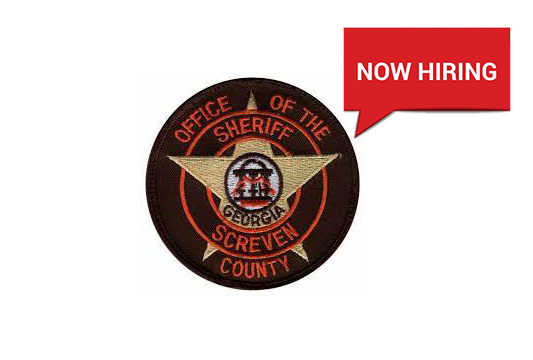 The Screven County Sheriff's Office has part-time and full-time positions available for jailers/communications officers.
Part-time positions are on an as-needed basis, with no set hours, and have the potential for advancement to full time. Shifts are in 12 hours, 7:00 a.m. – 7:00 p.m. and 7:00 p.m. – 7:00 a.m.
SCSO Applicant must have:
Computer skills
Ability to speak and write clearly and distinctly
Must be able to multitask in a high volume office setting
Knowledge of the basic office equipment.
Good public relations and communication skills
Ability to receive inmates, search the body and clothing of all persons arrested, take fingerprints, photographs and other record keeping
Minimal qualifications: High school diploma or GED, valid Driver's License, and clear criminal history. Applicant must take and pass a drug and lie detector test.
Applicants must apply in person at 202 Rocky Ford Road in Sylvania. Bring your driver's license and Social Security card.
For more information, contact the Screven County Sheriff's Office by phone at 912-564-2013, via private Facebook message , or by email at screvensos2@yahoo.com.
The Screven County Sheriff's Office is an equal opportunity employer.