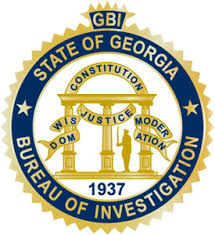 A 16-year-old was arrested and charged with murder on Friday in Tattnall County following an investigation into the death of his 10-year-old sibling. 


The Georgia Bureau of Investigation was requested by the Tattnall County Sheriff's Office on Wednesday, January 22nd after the Sheriff's Office responded to a call of an unresponsive person on Barnard Road in Glennville. When deputies arrived, they discovered a deceased 10-year-old, who was later pronounced dead by the Tattnall County Coroner. The victim was taken to the GBI Crime Lab for an autopsy and the GBI reported Friday that preliminary results show the victim was strangled to death.
Under Georgia law, a 16-year-old can be tried as an adult on a murder charge, however, state law prohibits the keeping of juvenile inmates with adult inmates regardless of charge. The Tattnall County jail does not hold juvenile inmates and booking photos are not made available for anyone under the age of 18.
The investigation is ongoing and anyone with information relating to the incident should contact the Tattnall County Sheriff's Office or the GBI Statesboro Office.