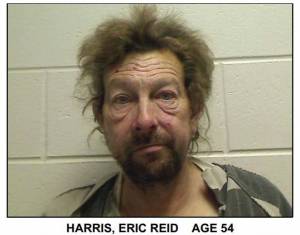 A Bulloch County man has been arrested and charged with murder.

The Bulloch County Sheriff's Office reports that investigators and deputies were called to Hendrix Circle in Bulloch County for a welfare check on Thursday, January 23rd. The check was in response to a report whom was reported to have been killed by the person she was living with.
When law enforcement officials arrived on the scene, they made contact with 54-year-old Eric Reid Harris, who reportedly told deputies that his "live in friend" whom he referred to as "Lisa" was deceased in the home. 
According to a news release, Bulloch County Sheriff's Investigators entered the home and did in fact find a deceased female. 
Harris was arrested and transported to the Bulloch County jail where he was charged with murder and concealing the death of another. The body of the deceased has been transported to the GBI Crime Lab for an autopsy. 
Authorities are withholding the name of the victim until the next of kin is notified. The investigation into this case is on going and anyone with information is asked to call Captain P. Todd Hutchens at (912) 764-1787. 
HARRIS, ERIC REID PDF