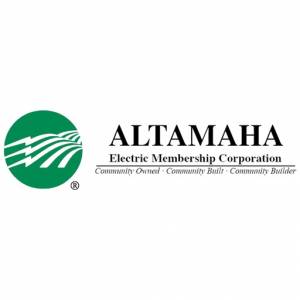 Deputy Secretary of Agriculture Stephen Censky announced Wednesday that the U.S. Department of Agriculture (USDA) is investing $900 million to build, preserve or improve rural electric infrastructure across 16 states. Censky made the announcement at the National Rural Electric Cooperative Association's annual meeting and conference in New Orleans.


USDA is providing financing through the Electric Loan Program. It will help build and improve 2,743 miles of line to strengthen reliability in rural areas and will benefit 1.1 million rural residents and businesses. The loans include $17 million for investments in smart grid technology that uses digital communications to detect and react to local changes in electricity usage.
Among the recipients is Altamaha Electric Membership Corporation.
This Rural Development investment will be used to connect 1,834 consumers, and build and improve 621 miles of line. This loan includes $835,201 in smart grid technologies. Altamaha, headquartered in Lyons, Ga., provides service to 20,700 customers over 3,298 miles of line in seven counties in southeastern Georgia.
"Rural electric cooperatives have been the champions of rural electric infrastructure, the lifeblood of America's heartland, in every state across the country since the Rural Electrification Administration's efforts in the 1930s," Censky said. "Under the leadership of President Trump and Agriculture Secretary Perdue, USDA is committed to continuing this strong and critical partnership to increase prosperity across rural America, because when rural America thrives, all of America thrives."
You can see the other recipients here.