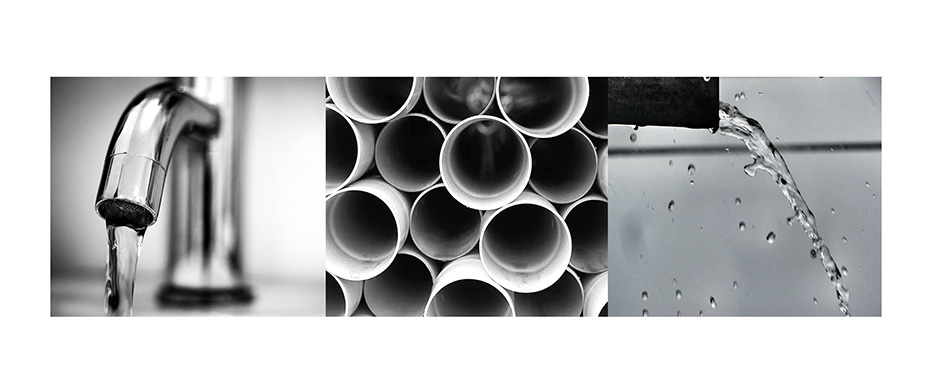 Governor Brian Kemp, along with members of the Water and Sewer Infrastructure Committee and state leaders, announced this week more than $422 million in preliminary awards which will ensure communities in high-need areas have reliable and safe drinking water and wastewater systems. Of that amount, $1,472,785.94 was awarded to Glennville and $619,050 was awarded to Tattnall County.


"Because we remained focused on protecting lives and livelihoods throughout the pandemic, Georgia is now in a position to make strategic, transformational investments in our state's water and sewer infrastructure," said Governor Brian Kemp. "I want to thank the committee members for dedicating their time and expertise to help us make these awards as well as the grants team at the Office of Planning and Budget. I am proud to know that we have worked hard to prioritize projects which address pressing public health and environmental issues, support economic development, and enhance our ability to be good stewards of our water resources for generations to come."
These investments will help:
▪Improve drinking water treatment;
▪Extend drinking water service to high-need areas; *Improve drinking water infrastructure including interconnections and additional sources to ensure water system resiliency; high-tech meters and asset management systems to improve drinking water system responsiveness to issues such as leaks or line breaks; upsizing or replacing pipes to reduce leaks and water loss; and lead pipe inventory development and replacement;
▪Improve wastewater treatment, resulting in cleaner lakes and rivers;
▪Improve biosolids management, resulting in less waste in our landfills;
▪Improve sewer systems, resulting in fewer spills that can pose threats to public health and environmental quality; and
▪Secure Georgia's water resources for future generations.
---
Proposal Summary for Glennville:
The proposed project area is the City of Glennville, Georgia, zip code of 30427, located approximately 49 miles southwest of Savannah, Georgia and 140 miles south of Atlanta, Georgia. The city is the county seat of Tattnall County.
The benefited population of the City of Glennville according to the 2019 5-Year Estimate is 5,066 persons. Glennville has been the home to Rotary, Inc.; Duramatics; Mascot Pecan; and Armstrong Cricket Farm for over 40 years. Its proximity to Fort Stewart and the opening of Smith State Prison in the early 1990s has contributed significantly to the population growth.
This proposed application funding will provide the following improvements:
• Wastewater Treatment Facility Structure Improvements
• Wastewater Pump Station Improvements
• Storm Water/Drainage Improvements
• Sewer Rehabilitation
• Abandonment and Replacement of Asbestos and Lead Water Mains.
The main goals are:
• Bring the wastewater treatment plant within EPD permit levels.
• Alleviate the stormwater flooding that is occurring on Hwy 301 and connecting neighborhoods.
• Remove and replace the asbestos/lead water mains.
• Remove and replace the clay sewer mains and thin wall PVC.
• Provide a temporary pumping system at the main pump stations to protect the environment.
Project Design & Implementation:
Wastewater Treatment Facility Structure – In order to stay within the newly permitted levels the engineering firm recommends restricting the amount of flow leaving the facility by installing metal grates on top of the structures and valve-controlled metal sluice gates on the weir side of the facility. Pre-ordered materials would be installed on each structure with bolts and channel iron. The proposed improvements include the installation of 12 aluminum handrails (3 sided), 12 floor grates and 12 Fontaine 48" Wide Sluice Gates. These improvements will allow operators to have safe access to the structures allowing for safety and ease in adjusting the weir elevations.
Wastewater Pump Stations – Proposed improvements include installation of metal grates on top of the wet wells and Flygt rail guides for safe pump access. Emergency bypass valves will be added to the existing force mains outside of the wet wells. The bypass valves allow the City to continue pumping with temporary pumps during power outages and pump failures. Without the bypass valves, sewage spills will occur. A spray-on coating will be applied to the wet well to reduce infiltration. The interior piping will be removed and replaced with ductile iron piping and existing check and plug valves will be replaced. These improvements will allow for ease of access and safety when pump maintenance is required.
Storm Water/Drainage – The Engineering firm recommends removing and replacing the undersized pipe in the project area as well as rehabilitating ditches in the target area. Some ditches will need to be eliminated and replaced with a pipe network and box inlets to collect and transport storm drainage.
Sewer Rehabilitation – To repair the vitrified sewer mains in Zone 3 it is recommended that the problematic pipes be rehabilitated with Cured in Place Pipe (CIPP) lining. The thin-walled sewer lines in Zone 1 will be repaired using the pipe bursting method with a seamless HDPE pipe that is the same size or larger. Cracked brick and mortar manholes will be rehabilitated with a concrete based sealant and manholes that are damaged beyond repair will be replaced.
Water Mains – It is recommended by the engineering firm that all water mains containing asbestos, and all sections of lead pipe or fittings that contain lead be removed from the water infrastructure. The old lines will be excavated and removed to an approved waste location or abandoned in place and bypassed with new water lines.
---
Proposal Summary for Tattnall County:
Rural Tattnall County zip code 30427 population 22,842 is seeking financial assistance totaling $619,050.00. The project site is located on J Roland Hodges Road where existing dirt road with 3 lines of 48" pipe floods and is currently completely washed out with a large section of the road washed away as well. J Roland Hodges Road connects 2 major county paved roads (Loves Chapel Road and Harmony Church Road) and gets constantly washed away in these flooding events and is vital to the movement of emergency vehicles with an elderly couple living in near the washout. Tattnall County is a rural farming community and with the current strain already on the community due to Covid-19 this site with a longer detour only brings additional hardships on our residents, school bus traffic, small farming operations and increased threats on emergency response times. The road is a critical route for farming operations (with several near this site) which is one of the main supporting economic drivers and is a thoroughfare for emergency response within our community. With the continual climate change having a constant effect on frequency of flooding events it is imperative to have this location addressed to ensure we do not have additional negative impacts to our community outside of the straining economic hardships that Covid-19 has already placed on us. We are experiencing more frequent flooding events to our area like hurricanes Matthew, Irma and Michael. This washed-out site poses threats for emergency vehicles responding to Covid patients, fires, and other incidents that require law enforcement efforts to respond to residents in the community. The construction of a new drainage structure at this site will alleviate the constant roadway flooding issues and make it safer for all travelers including our emergency response personnel that we area so heavily relying on during this current pandemic. With each flood event roadway embankment is washed away straining our undersized maintenance workforce and material is deposited all along our existing ecosystem which impacts the environment for not only humans but wildlife as well. This issue increases mosquito breeding grounds and has the potential of additional health hazards to the residents. The new drainage structure would not only enhance human life as we know it but will promote ecofriendly stormwater environment for aquatic animals by allowing fish and other wildlife easier passage.
Project Design & Implementation:
Tattnall County is ready to immediately proceed with advertisement, letting and construction of the new concrete box culvert and roadway repairs as soon as sufficient project funding is secured. The project timeline is as follows:
• August 2021: County retains EXP US Services, Inc. for project review and support assistance with letting of project.
• December 1, 2021: Advertise for letting.
• January 1, 2022 – January 15, 2022: Bid review period.
• February 1, 2022: Issue Notice to Proceed to selected low -bid contractor.
• February 2022 – April 2022: Contractor mobilization and startup period.
• May 2022 – December 2022: Project Construction Period (6-8months)
• *December 2022: Project Completion. * (will consider timeline extension if funding will warrant extra time to remain within budget)
Engineer alternative solutions to address concerns with the most cost-effective solution by calculating existing drainage area and designing construction alternatives to permanently address the existing issue and bids will be utilized by the most effective price received. The contract will be awarded and our engineer will oversee construction to ensure construction methods are performed as directed in contract and according to Georgia Department of Transportation specifications and construction details. The engineer will ensure all materials and construction methods are in compliance, and project remains on schedule and within budget. The completion of this project will enhance safety of travel for emergency personnel, small farming operations and residents. The new drainage structure will alleviate roadway flooding as well as enhance the safety and wellbeing of residents living in the area with timely emergency response efforts, less property flooding and decreased mosquito breeding habitat. Our ecosystem will greatly benefit as well by eliminating constant erosion of materials from site into this watershed which will improve aquatic life. Our existing maintenance forces will have relief from major repairs being made at this site after the continued rainfall events due to climate change.
---
Full List of Award Recipients:
Adairsville, $1,583,000.00
Alapaha, $750,000.00
Arabi, $4,510,685.00
Ashburn, $1,680,000.00
Attapulgus, $1,223,425.00
Auburn, $3,041,680.00
Bainbridge, $21,896,427.00
Banks County Commissioners, $3,178,702.48
Bartow County, $10,382,500.00
Baxley, $1,530,418.00
Blackshear, $500,000.00
Blue Ridge, $1,000,000.00
Bluffton, $1,282,050.00
Braselton, $416,500.00
Brooklet, $2,031,000.00
Brunswick-Glynn Joint Water and Sewer Commission, $1,900,000.00
Butler, $334,889.00
Cairo, $1,224,000.00
Center for Rural Prosperity and Innovation-Warthen, GA, $221,538.00
Center for Rural Prosperity and Innovation- Parrott, $137,215.00
Center for Rural Prosperity and Innovation-ABAC Water Tower and Well, $758,477.00
City of Adel, $946,100.00
City of Albany, $12,226,560.00
City of Dudley, $486,640.00
City of Folkston, $5,074,904.00
City of Hoschton (wastewater treatment), $2,000,000.00
City of Hoschton (drinking water), $400,000.00
City of Smyrna, $4,000,000.00
City of Valdosta – Utilities Department, $12,075,000.00
City of Warner Robins, $11,000,000.00
Clarkesville, $422,480.00
Comer, $337,920.00
Concord, $312,500.00
Coolidge, $624,238.00
Cordele, $10,000,000.00
Crawford, $676,240.00
Culloden, $81,000.00
Dallas City, $1,226,337.00
Dawson, $1,200,000.00
Dawsonville, $3,000,000.00
Department of Natural Resources and Albany State University, $49,800,000.00
Donalsonville, $225,000.00
Douglas, $2,110,000.00
Douglas County, $750,000.00
East Dublin, $775,030.00
Eatonton-Putnam Water & Sewer Authority (EPWSA), $3,063,500.00
Fannin County Water Authority, $373,650.00
Fargo, $116,000.00
Fitzgerald, $2,542,348.00
Forsyth, $3,900,000.00
Forsyth County Finance, $32,600,000.00
Gilmer County, $286,427.00
Girard, $142,417.00
Glennville, $1,472,785.94
Grantville, $44,125.00
Gwinnett County Board of Commissioners, $15,000,000.00
Hahira, $9,504,417.00
Hogansville, $2,100,000.00
Homerville, $1,746,720.00
Houston County, $3,230,700.00
Iron City, $2,165,063.00
Irwin County, $358,400.00
Ivey, $546,000.00
Jesup, $6,876,837.00
Jones County, $3,969,333.06
Lake Park, $465,395.00
Lakeland, $1,582,082.00
Leary, $4,512,850.00
Liberty County (drinking water), $561,468.75
Liberty County (water system extension), $2,016,715.54
Lincolnton, $579,169.01
Long County, $3,000,000.00
Lowndes County, $5,250,000.00
Lyons, $1,580,756.00
Manchester, $1,617,614.00
Marion County Board of Commissioners, $1,020,000.00
Marshallville, $75,825.00
Meigs, $1,016,400.00
Monroe County, $6,000,000.00
Moultrie, $3,570,550.00
Mount Vernon, $929,606.00
Norman Park, $5,426,910.00
Oak Park, $659,225.00
Odum, $1,344,400.00
Oglethorpe, $3,406,222.00
Pavo, $1,392,230.00
Pelham, $972,300.00
Pembroke, $8,661,250.00
Ray City, $840,000.00
Richland, $1,850,000.00
Rincon, $7,374,685.36
Rutledge, $159,125.00
Schley County, $1,082,921.00
Scotland, $593,934.00
Shellman, $138,700.00
Shiloh, $296,233.50
Springfield, $1,675,000.00
Summerville, $1,147,812.50
Sylvania, $3,055,442.27
Tattnall County, $619,050.00
Tennille, $11,981,897.69
Tifton, $3,770,000.00
Tignall, $624,000.00
Toccoa of, $4,315,000.00
Twiggs County Board of Commissioners, $9,429,956.00
Twin City, $303,553.74
Unadilla, $426,531.00
Union County, $1,690,000.00
Uvalda, $1,158,156.00
Vidalia, $4,000,000.00
Waleska, $845,007.00
Walker County Water Sewerage Authority, $20,000,000.00
Warren County, $605,202.20
Waynesboro, $2,047,050.00
Winder, $10,000,000.00
Wrightsville, $7,049,645.00