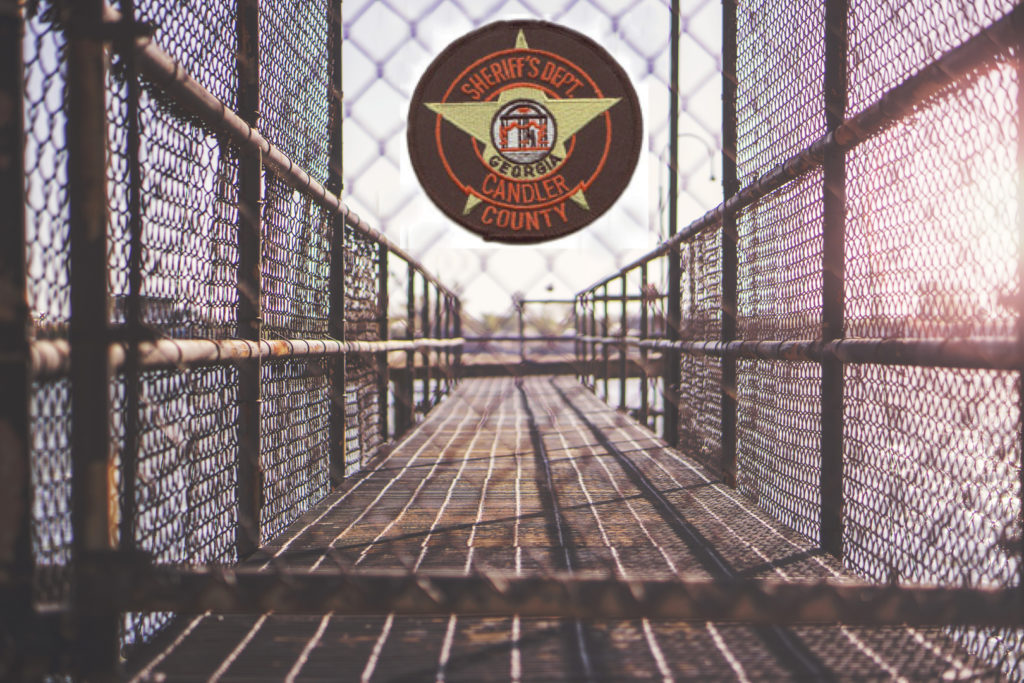 UPDATE: The Metter Advertiser has said that the image (second below) did not come from the Metter Advertiser site. Their official statement is that another entity uploaded the photo to they hyperlink on a Facebook page.

Much speculation has arisen from the unexpected resignation of long-serving Candler County Sheriff Homer Bell. After citing health reasons, Bell was quick to jump behind the appointment of former state trooper and Metter native Blake Hendrix, who was selected to serve as the interim sheriff.  Bell went as far as to place a 3×4 Hendrix yard sign on the back of his truck that sports a license plate reading "Former Sheriff." Immediately following the appointment, Candler Sheriff's deputy John Miles announced he too would be seeking to serve as Candler's next Sheriff in the upcoming special election on March 1.
Many parts of the story seem to be missing and rumors continue to swirl over how the appointment process worked, why Hendrix – who had stepped away from law enforcement not long before the appointment – was selected, and why no other candidates had an opportunity so speak with the Candler County Probate Judge – the man who made the decision. But it wasn't until this week that it seemed someone had a vested interest in the election.
The yard sign on the truck was not the official endorsement of Hendrix by Bell, but instead, a newspaper advertisement in this week's edition of the paper.
Now, there certainly isn't anything wrong with a former Sheriff endorsing a candidate. What does not appear to pass the smell test, however, is the fact that this week's paper was distributed around Metter and Candler County, even to people who did not have a subscription to the paper. Why, in a time when newspapers are struggling desperately, is a local paper providing free papers to residents the same week the Sheriff endorses his pick replacement?
Also of noteworthy consideration is the recent reminder to register to vote by the Metter Advertiser. Check out the feature image for the article, which has been shared several times on Facebook. Why isn't the image a simple "VOTE" photo or one that shows BOTH candidates logos? (See link below article photo)
Monday evening, the NAACP is hosting a forum for both candidates to field questions. The event was featured in the paper in the back where the details would likely go unnoticed. This is the first forum for these candidates. Wouldn't an opportunity for Candler County citizens to hear from BOTH candidates be newsworthy? The details for that event are below:
So is the Metter Advertiser meddling in the race for Candler County's next Sheriff? And if it isn't the Metter Advertiser, who is pulling the strings of this election?