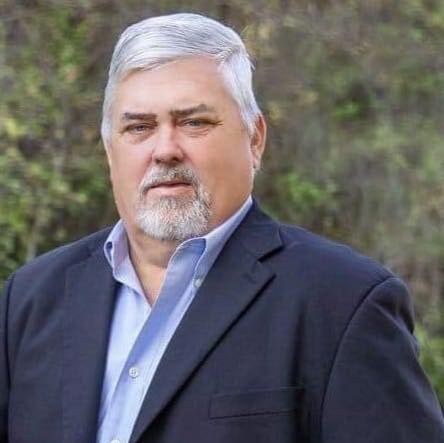 Due to the social distancing guidelines, we have converted our traditional AllOnGeorgia candidate video interviews into short questionnaires. Each candidate in the race was provided an identical questionnaire with the same deadline. Answers were not edited in any way.

The Primary Election was moved to June 9th.
The last day to register to vote in the primary is May 11th.
Early voting begins May 18th.
To sign up to volunteer as a poll worker, click here.
---
Please provide a brief bio on yourself.
My name is William Mann and I am a native and lifelong resident of Tattnall County. My parents are the late Billy Mann and Nancy Mann. My father owned a lawn mower shop here in Glennville and my mother ran the Hen House Restaurant. My wife is Rachael Robinson Mann who currently works for the Reidsville Housing Authority. Rachael and I have four grown children and seven grandchildren. We are members of Connection Point Church in Reidsville, GA, where I serve on the Administrative Board and Church Treasurer.
I have been a public servant for my whole adult life. Just out of high school, I enlisted in the Georgia Army National Guard, where I am a Desert Storm Veteran. I worked on Ft. Stewart with the full-time National Guard and retired after 15 years due to an injury.
At nineteen years of age, I became an EMT with Tattnall County EMS; where I am semi-retired as a Paramedic with thirty-six years on the job. I am a retired Firefighter/Paramedic of from the Glennville Fire Department with about twenty-five years of service. I currently work for the Tattnall County Coroner's Office as Deputy Coroner with twenty-two years of service
What experience do you have that properly equips you for the position of Coroner?
I have served the Coroner's Office for twenty-two years as Deputy Coroner. I have attended training as a death investigator at the Georgia Public Safety Training Center in Forsyth, GA by groups such as the GBI, GA Narcotics Agency, the DEA, and the GA Coroner's Training Council. I feel that the thirty-seven years in EMS with all of its medical traning has equipped me for this office.
How do you view the day-to-day role of the Coroner? (The balance between managing the office, working with other elected officials, and general public servant work; duties and responsibilities; etc.)
The primary duties of the Tattnall County Coroner Office are to find the cause and manner of death. Investigate the death with law enforcement and the GBI Forensics lab and other agencies to complete the task. The Coroner's Office then works with the family to transport their loved one to the chosen funeral home whether across town, out of the county or out of the country. Managing the office of Coroner is critical during court cases, maintaining evidence & records, or working with Life Link to facilitate organ donations and also working with the Child Fatality review.
This office must at all times exemplify professionalism and confidentiality.
How can the Tattnall County Coroner be more efficient?
In my opinion, to be more efficient, the Tattnall County Coroner needs to have a dedicated office with adequate space for storage of death records as well as a cooler to hold bodies. Due to the magnitude of death records, it would be more efficient for there to be an electronic computer system to allow for the storage of death records. Having an electronic computer system would eliminate paper storage and ultimately make retrieving records much more efficient.
How can the Coroner's Office be more transparent about activities and finances?
I don't feel that the Coroner's Office activities can be any more transparent than it already is. Due to the nature of the office, it is very important that personal information and investigations are kept confidential to protect the rights of the deceased. Confidentiality is extremely important since most information cannot be released until the end of all investigations, by proper request. In regards to the transparency of finances, since the Coroner's Office operates off of the county budget all expenses incurred are reported to the county and are public record.
Will any other employment or business venture in which you are vested present a conflict of interest for you as Coroner? Please explain your answer.
The only job I currently have is with the Tattnall Ambulance Service as well as non-emergency transport company in Baxley, GA; which, I can retire from at any time. Since I am not employed by a funeral home and I am not a law enforcement officer, there will be no conflicts of interest to overcome.
Why do you want to be the next Coroner of Tattnall County?
I have worked for the Coroner's Office for the last twenty-two years and have a passion for serving the residents of Tattnall County in this capacity. I feel that the training I have acquired, as well as the number of years of service will enable me to be a great Coroner. The many years of working in the EMS field has allowed me to gain valuable experience working with families who have lost loved ones, which is one of the duties of a Coroner.
Thru my military and EMS career I have gained valuable tools in working as part of a team which is important because as Coroner we have to work with local and state law enforcement agencies to determine the cause and manner of death. It will also prove beneficial as in this position we are required to work with the GBI Forensic lab to complete autopsies. The Coroner locates the next of kin and makes notification of the death. Since a Coroner also receives medical records from hospitals and doctor's offices to determine the cause of death my medical experience will be of great value to help me in this area of the duties of this position. We go to court in homicide cases. Sometimes we have Coroner's inquest in undetermined cases and we assist the family with the disposition of the deceased.
Is there anything else you would like the public to know about you? (This area may also be used to include a bio and offer information on where people can learn more about you?)
The people's privacy is of upmost importance to me and I will ensure that every person's privacy is protected. With all of this being said, I feel that I am more than just qualified for this position as I have worked as deputy in the Coroner's Office for the last twenty-two years. I will continue to run this Office with professionalism, honesty and integrity as it has been in the past.