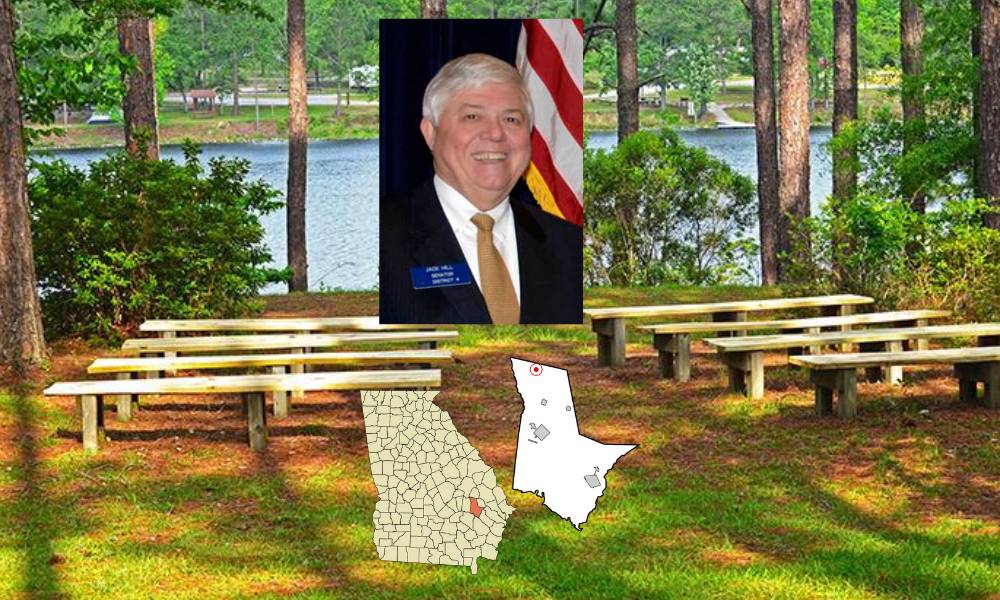 Lace-up, grab friends or family, and head to Jack Hill (Gordonia-Alatamaha) State Park for the American FootGolf League National Championship.


In partnership with Children's Miracle Network, this three-day event hosted by the American FootGolf League (AFGL) is open to the public to observe and will take place at the park's Brazell's Creek Golf Course November 5-8.
Nearby parks offer a plethora of accommodation options ranging from cabins, cottages, and traditional campsites for those interested in attending the championship.
FootGolf, as the name suggests, is a combination of golf and soccer in which players kick a soccer ball into 21-inch cups. This exhilarating new sport is exclusively available at very few locations around Georgia with Jack Hill State Park, located in Reidsville, Ga., being one of them.
Those looking to try their hand – or foot — at the sport can enter the AFGL Georgia Invitational which will take place the following week on November 14. Open to amateurs interested in the sport, this tournament offers FootGolf enthusiasts the opportunity to kick it casually on the park's Peach Course or Sunshine Course.
Both courses, designed by FootGolf Designer Robert S. Greer, guarantee a challenge suitable for players of all ages and skill levels.
"I set them up to be easy enough for everyone in the family to play, but challenging enough so that experienced players will also have a great time," said Greer. "Even if you've never played golf or soccer before, come check them out. All abilities are welcome."
A dedication ceremony was held recently to announce the renaming of Gordonia-Alatamaha State Park in Reidsville, Ga. to Jack Hill State Park. In attendance were Hill family members, Governor Brian Kemp, Lieutenant Governor Geoff Duncan, and Department of Natural Resources Commissioner Mark Williams.
"Senator Hill was a true giant in Georgia, who had high expectations for Georgia DNR," said DNR Commissioner Mark Williams. "He knew the importance of our natural resources and state parks, and that if we are not careful to conserve them, they can quickly disappear. I could not be prouder to cement his legacy for all to see with the newly named Jack Hill State Park."
The late Sen. Jack Hill was a champion of the park and made a large impact on how it benefits the community. Families can gather to enjoy camping, cabins, fishing, boating, golf, picnicking, geocaching and more. Thanks to Sen. Hill's support, the park offers a large group shelter for family reunions and weddings. His support also brought new cabins, a visitor center with gift shop, a splash pad, expanded golf course and more to the park.