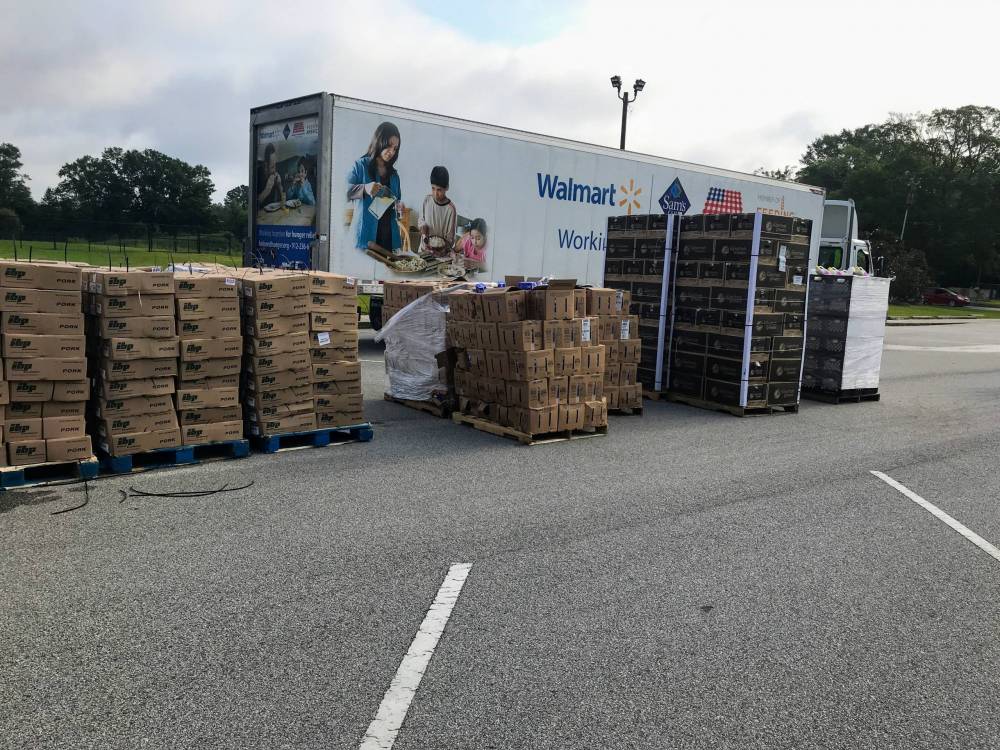 Due to COVID – the Feed the Boro committee has temporarily retooled the annual Thanksgiving Day meal into a massive Food Drop this Saturday, November 21 in Statesboro beginning at 9 am at Statesboro High School, 10 Lee Hill Boulevard.
In the past, FTB volunteers prepared and delivered over 5,000 meals to Bulloch, Candler and Evans counties.
In partnership with Second Harvest Food Bank, FTB will be distributing two semis of food – enough to feed 1,000 Bulloch families.
They will not be distributing or helping with events in Evans and Candler this year.
Feed the Boro (FTB) has become a Thanksgiving Day tradition in Bulloch County for over 25 years. 2019 was a record setting year for FTB. Hundreds of volunteers worked for days to prep, cook, plate, and deliver over 5,000 meals to Bulloch, Candler and Evans Counties.

This year, however, due to COVID the event will be much different. The goal of providing food, love, and hope to as many people in Bulloch County as possible will continue as FTB has partnered with Second Harvest Food Bank to host a massive food drop instead of the traditional prepared meal.
The FTB committee also recognizes that food insecurity is much greater this year in our community. Instead of simply providing a family one hot meal, the committee decided to impact each family with enough food for one week.
1,000 Family Food Drop at SHS on Saturday
The Thanksgiving food drop will be held Saturday, November 21, beginning at 9 am at Statesboro High School. FTB volunteers will be distributing two tractor trailer loads of food. That will be enough food to feed 1,000 families for one week.
Due to COVID, this food drop is considered an Emergency Food Drop. For this reason, there is NO financial requirement to receive food. ANYONE in Bulloch County who needs food is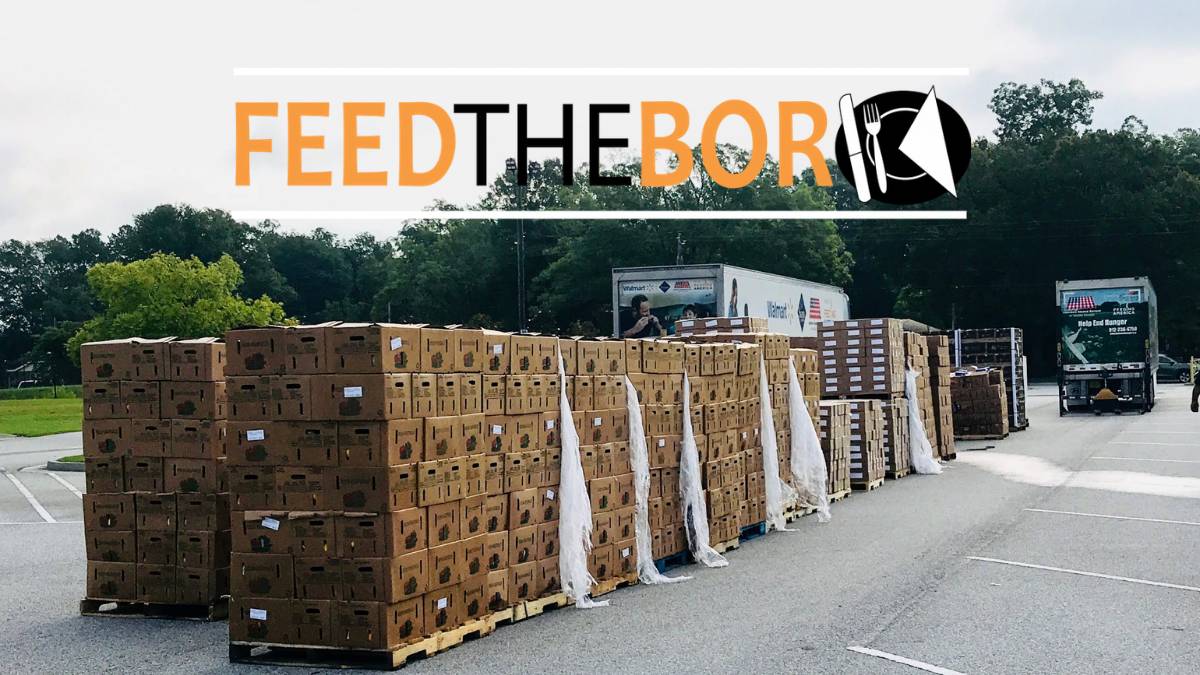 encouraged to participate, but you are encouraged to get in line early. Volunteers will end the distribution at noon or earlier if the food supply runs out.
Enter Drop from Fleming Drive
To participate, you should enter the Statesboro High campus from the backside off Fleming Drive. You will enter the road that runs between the SHS football stadium and the school building, then proceed into the parking area where the distribution will be held. The gates on Blue Devil Drive and the entrance off Lee Hill Boulevard will be closed. The only way to enter will be off Fleming Drive.
Trunk or Rear of Vehicle MUST be Cleaned Out
FTB volunteers will be following strict COVID protocols in making this a contactless delivery. When citizens reach the distribution area, they will need to have their trunk open and cleaned out. SUV's will need the rear to be accessible and cleaned out also.
Volunteers will not be allowed to touch nor move items around in your vehicle. If it is not cleaned out, they will only place what is possible in the space is available. You WILL NOT receive the full distribution if there is not space to put the food items.
Cars will slowly roll through the nine food stations without stopping. Having your trunk cleaned out is imperative to prevent slowing the distribution down for others in line.
Volunteers and Local Donations Make Food Drop Possible
"There is no way we could continue this incredible community event without the generosity of our community in the form of monetary contributions and unselfishly volunteering their time", said Don Poe, FTB Chair. "I am overwhelmed each year by how our community comes together to help others in our community who are struggling. We were concerned that this year we would be impacted by a drop in contributions. We have seen the opposite. Even our presenting sponsor BI-LO increased their commitment this year."
Special Thanks to BI-LO
This will be the last year that BI-LO participates as the presenting sponsor, due to the acquisition of BI-LO by Food Lion. The FTB committee hopes that Food Lion will continue this partnership in the future.
"We want to especially thank Bi-Lo for once again stepping up this year as our Presenting Sponsor.", said Don Poe, FTB Chair. "Local Bi-Lo Manager Tod Marsh and his staff have been very engaged in the planning for this year's event. Without the Presenting, Platinum and all of our corporate and individual sponsors this would not be possible."
Give the Gift of Food
Unfortunately, FTB will not need as many volunteers this year. However, there is another way you can help. FTB encourages you to sponsor a meal for an individual or a family. For a contribution of $15 you can sponsor a family of three. $25 – family of five, $100 – 20 people, etc. Thanks to our generous sponsors, it only costs around $5 per person to provide groceries for a week. You can give through the FTB contributions link by clicking here or mail your check written to: Feed the Boro, 701 Baytree Lane, Statesboro, Georgia 30458.
With your help, this will be another great Thanksgiving for our community.
FTB wants to offer a special thanks to all this year's sponsors.
Platinum sponsors: D & R Automotive, J.C. Lewis Ford, The Islands, The Warehouse and Davis Marketing Company.
Gold sponsors: BlueSky Wallcoverings, Lori Grice Photography and Homestar Financial.
Silver sponsors: East Georgia Oral Surgery, Statesboro Floor Covering and Statesboro Service League.