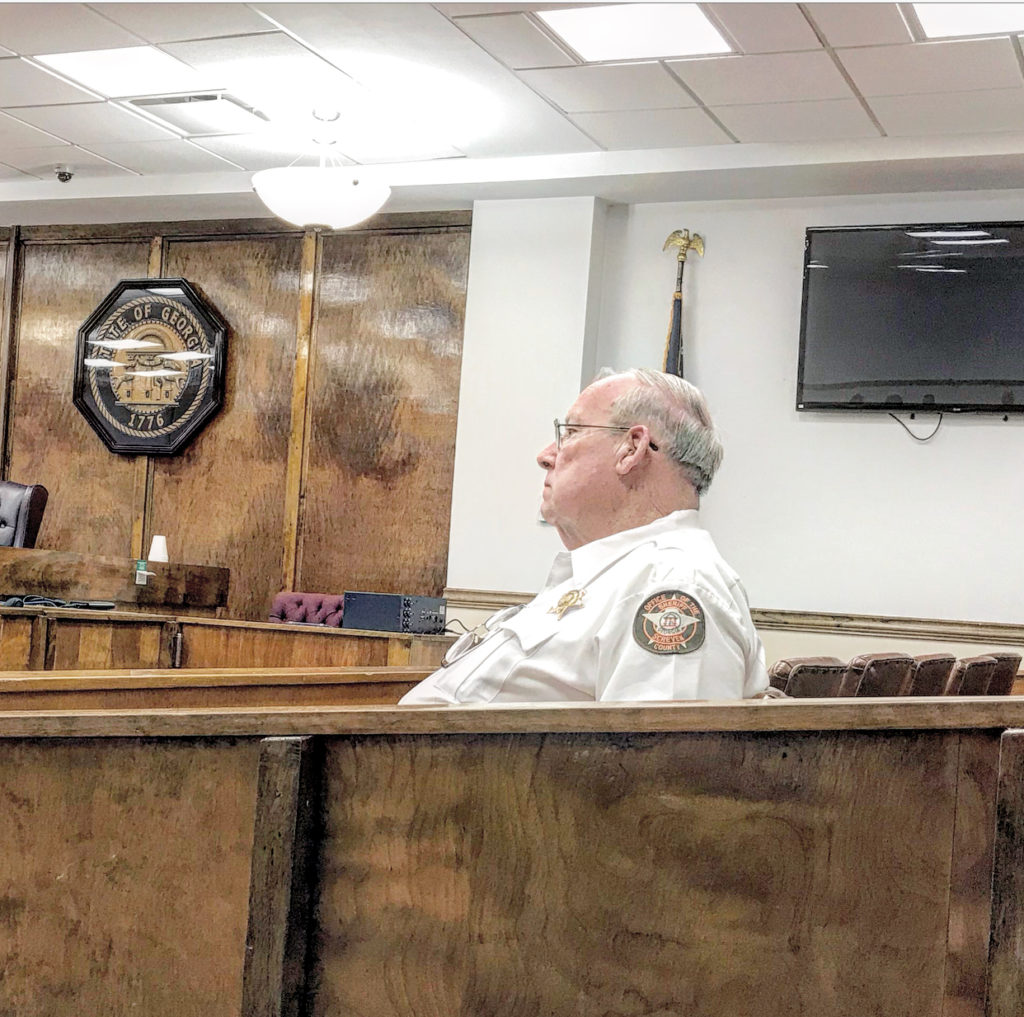 Screven County's top law enforcement official wants firearms banned on county recreation department property.
Sheriff Mike Kile asked Commissioners Tuesday morning to consider enacting a local ordinance prohibiting guns at the recreation complex, citing a handful of incidents which prompted authorities to respond to concerns of the public. Kile said in one occurrence, a person was carrying an AR-15.
"Those are capable of holding 100 rounds," Kile told Commissioners. "Sometimes there's 400 to 600 kids out there. Bullets would be sprayed everywhere. There's a high chance of someone getting hurt or killed. It's no place for a firearm." Kile did not reference any incidents that resulted in gunfire or injury, but said it's not just ARs but also handguns that are too dangerous for the rec department.
Commissioner John Triplett asked if there was anything that could be done under "public gathering" laws. Kile told the Board that he had reached out to the District Attorney who told him that open carry laws protect the firearm toters.
The county attorney was not present to advise the commissioners but it's possible they will hit a roadblock in pursuit of the a ban.
Pursuant to Georgia Code 16-11-126(a), any person who is not prohibited by law from possessing a handgun or long gun may have or carry on his or her person a weapon or long gun on his or her property or inside his or her home, motor vehicle, or place of business without a valid weapons carry license.
Georgia state law does not prohibit firearms in city or county parks and a statute known as a "preemption law" holds that local governments cannot pass local gun laws stricter than state law. This is outlined in OCGA 16-11-173 and is a well-known fact that even gun control advocates acknowledge. Laura Cutilletta, legal director for Giffords Law Center, which is a gun control advocacy group told the Atlanta Journal Constitution in 2018 that cities and counties don't have the legal authority to say 'no' unless public property is being leased by a private entity.
The only other exception is that a county or municipal corporation may regulate the transport, carrying, or possession of firearms by employees of the local unit of government in the course of their employment.
Commissioner Michael McBride wanted to take action immediately, but County Administrator Rick Jordan said they would have to wait for the county attorney to draft an ordinance before taking action.
Commissioner JC Warren voiced his support of a ban. "There's too many kids out there."
"We already have no alcohol and no skateboards. Any firearm is too dangerous out there," Kile said .