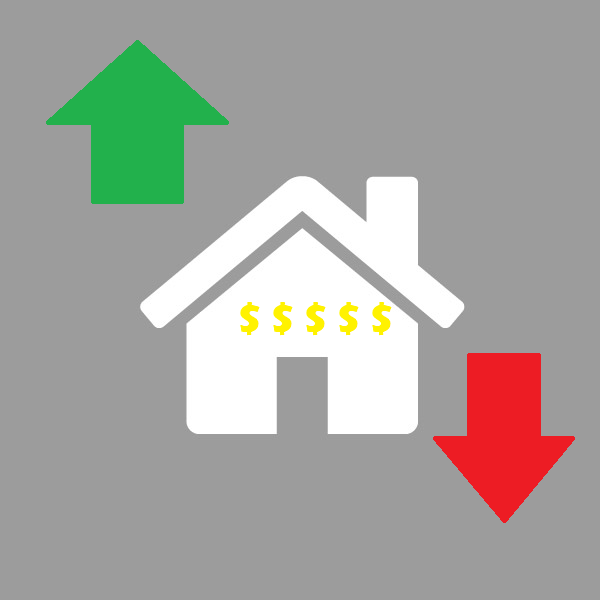 As Screven County considers a proposal for a regional landfill in the county operated by Atlantic Waste Services, AllOnGeorgia continues to examine various aspects of bringing a solid waste facility to a community. In the first article, Financial Incentives for Counties with Landfills was the subject matter discussing how landfills make money. In this piece, AllOnGeorgia considers the financial impacts on a county with a landfill. 
While the county stands to benefit financially from the revenue generated and given to the county directly, information is conflicting as to whether or not residents in certain proximities of a landfill will receive a substantial enough benefit to offset economic and environmental impacts.  
There are three things to consider: revenues to the county from economic benefits, host fees, and property values. 
Increased Revenues for the County 
Atlantic Waste says that the change in zoning from agriculture to industrial will generate "at least" $70,000 annually in property tax revenue for the county and the business will send an additional $120,000 in sales tax. These numbers are shared between the local Board of Education and the County Commissioners. Representatives from Atlantic Waste said this will allow county government officials to lower tax rates by an estimate $240 per household per year, though that would not be guaranteed.  
During an early discussion at the informational meeting at Screven County High School, Atlantic Waste's Ben Wall told the audience that the economic impact would be $2.5 million and they would give the county $2.5 million directly "to do whatever it chooses to do." [7:00 min mark] 
Host Fees Paid to a Local Government
State law requires that host fees in the amount of $2.50 per ton be paid to local governments to assist in offsetting costs of landfills and the infrastructure needed to accommodate the facilities. This fee increases every 5 years at the rate of inflation, according to Wall. 
Ben Wall told an audience at Screven County High School that the landfill expects to collect 1,000 to 1,500 tons of waste every day for 30 years. 
At the informational session, Wall told concerned citizens that the host fee uses are "unlimited." He noted "emergency personnel and equipment, tax relief, and roads," though state law generally does not permit local governments to budget salaries on funds that fluctuate based on usage or spending. It is one of the reasons salaries cannot be paid by SPLOST dollars.  
"It's not up to me, it's up to your county officials," Wall said. However, state law strictly governs how at least half of the money collected in host fees is used. 
Under OCGA 12-8-39, 50% of the money collected must be used for specific purposes under state law which include:
to offset the impact of the facility;

For public education efforts for solid waste management, hazardous waste management, and litter control;

the cost of solid waste management;

administration of the local or regional solid waste management plan;

repair of damage to roads and highways associated with the facility;
Note: the dollars paid to a local host government cannot be used to repair state roads, like Highway 17

enhancement of litter control programs;

ground-water and air monitoring and protection associated with the location of the facility;

remediation and monitoring of closed or abandoned facilities within the jurisdiction of the host local government;

Infrastructure improvements associated with the facility;

Allocating funds for the above reasons for future years

To acquire neighboring property for beautification, buffering, and recreation purposes to 'ameliorate' the impact of the facility.  
The remaining 50% can be used at the discretion of the County Commissioners. 
Atlantic Waste has estimated that $1.8 million will be paid to Screven County annually.
If the county wanted to use some of the money to improve schools or education, the commissioners would have to vote to send a portion of the host fee money to the school unless Atlantic Waste worked something out with the Board of Education in a separate contract.  
Decline in Area Property Values
Ben Wall told residents at an informational meeting that he "truly doesn't think anything's going to happen to property values." He mentioned a 'Property Value Protection Program' [begins at 55:00 mark] as part of the host agreement with Screven County, though that has not been finalized due to the current status of the application process. Under the program, property owners who live within one mile of the landfill and in certain places on Highway 17, would be eligible for compensation if their values declined. 
"Let's say it's appraised at $100,000 and you put it on the market for the appraised value and after six months you cannot sell it for $100,000, but you're able to sell it for, say, $90,000, what we will then do is compensate you for the extra $10,000 so you're made whole. I don't think it'll happen, but we are willing to do that."
Over the years, studies have shown greater decreases in property values
A study in The Journal of Regional Analysis & Policy found in 2000 that property values decreased by 6% with proximity to a landfill. A 31-page study published in Rural Development Paper No 27 found that properties adjacent to high volume landfills (500 tons per day or more), decreased property values by 12.9%, on average and that "all high-volume landfills negatively impact nearby values." By 2010, a study published in the The Journal of Real Estate Research found that the decrease in property values near high volume landfills had increased to 13.7%.  In 2016, landfills were on the list of Business Insider's 'Factors that Lower Home Values.' The studies did not show a limit on impact to a radius of just one mile. 
Wall said at the informational meeting that the closest home was "not close" to the landfill property, siting 8/10 of a mile away. 
Other Counties with Landfills Feel the Burn
In Butts County where a private landfill operates by Republic Services is operated, county commissioners just recently praised the General Assembly's increase on per ton host fees due to the decline in property values in the area and the deterrent the landfill has served as for other growth. The Jackson Progress-Argus reported on a letter a county official penned to the Association of County Commissioners of Georgia:
"As the measure was making its way through the General Assembly, county officials noted that regional landfills adversely affect property values of the surrounding area, which translates into a reduction in taxes collected on those properties. In a letter to ACCG, Butts County Government Relations Director J. Michael Brewer noted that at one time, county officials saw the Interstate 75 interchange at Exit 205, not far from the Republic Services Pine Ridge Landfill, as a potential location for commercial growth.
The reality that we have been faced with, however, is that the interest we are getting for our prime interchange has been limited to industrial and truck volume, as well as industries that support them," Brewer wrote. "… This is not the type of development that we had hoped would settle here and much of the reason for that is the proximity of a large, major landfill."
In 2017, Newton County settled with an adjacent land owner after a landfill tanked the property values. After $10 million paid to the property owners following a very complicated 20 year lawsuit, the county ended up buying the property from the adjacent landowners as well, with a promise not to expand the landfill to be a regional provider.
These effects are not limited to Georgia counties, though. New York residents are suing Waste Management over the landfill's impact on property values and quality of life. 
Additionally, decreased property values equate to lower property tax collections for the local government.
No commentary has been issued by Screven County Commissioners as to the details of any proposal for a host agreement, but Commissioners have the right to further negotiate the agreement and make requests of Atlantic Waste as well, should they consider moving forward.