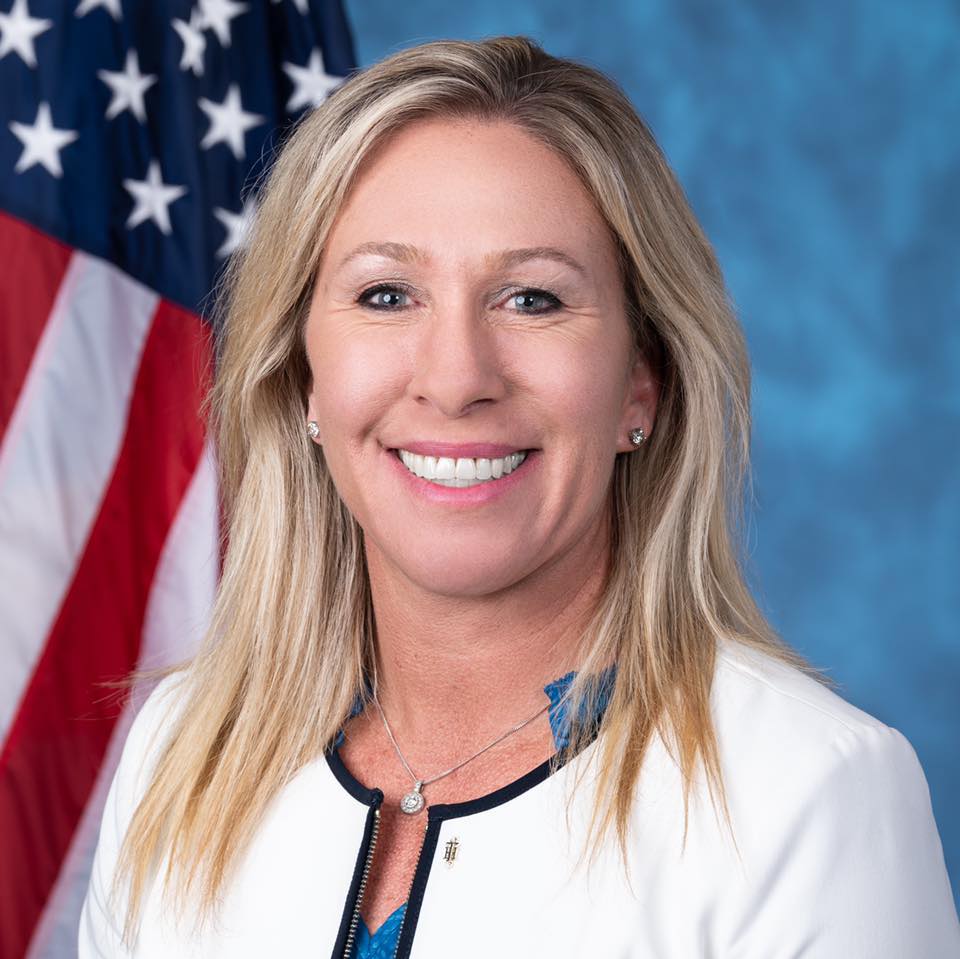 1/13/23 Update From Congresswoman Marjorie Taylor Greene
Happy New Year, Northwest Georgia! I hope you had a joyful and restful Christmas season. It was great to spend time with my family back at home, but now it's time for our Republican majority to deliver on our promises to the American people.

I'm proud to say we got to work this week and accomplished a lot while we learned Joe Biden was in possession of classified information in his garage and Senate Democrats did nothing.
We're just getting started and I can't wait for the weeks to come. Please keep reading to find out just what we've done in such a short time.
Last week, after 15 long votes, the House of Representatives elected a Speaker. Since then, Congress was sworn in, we passed the most effective rules package seen in decades to run the House for the People, and the GOP majority has already passed several pieces of legislation to help Save America.
Our first legislative act in the 118th Congress defunded every single one of the 87,000 IRS agents created by Joe Biden, Nancy Pelosi, and the Democrats last year. These agents were hired to target everyday Americans and potentially target their political enemies like Lois Lerner under Obama.
Republicans have established a new select committee to investigate the Chinese Communist Party. We have also established a select subcommittee to look into the weaponization of the federal government against American citizens. The subcommittee will highlight the two-tiered justice system that has been allowed to run rampant in our country.
The formation of the subcommittee could not be more relevant given the recent developments with classified documents being found in Joe Biden's office and his garage. When Trump was accused of the same thing (it wasn't the same thing), his home was raided by the FBI. The fact that no such action has been taken against Biden reinforces the fact that the FBI and DOJ are actors targeting political opponents of the Biden Administration.
Presidents can declassify information at any time. VPs can't. That's the difference here, and it shows Joe Biden was in possession of stolen documents.
The House condemned the terroristic attacks on churches and pregnancy resource centers that followed the Dobbs Supreme Court decision. Watch my speech about the topic below.
We also passed a bill that requires healthcare workers to provide the same level of care for a baby born alive after an abortion attempt as a baby that healthcare providers did not try to murder. Though heartbreaking that the House has to legislate the care of a child, this bill is a giant leap forward for pro-life values in our country.
The bills passed this week are only the beginning of the Conservative values that we will restore to our nation this Congress. I hope that you are as excited as I am to fight Communism and to continue making this nation great.
Serving the 14th District
This week, I was thrilled to deliver a speech congratulating my alma mater, the University of Georgia, on their outstanding win in Monday's National Championship. There are several players from Georgia's 14th on UGA's team, and I was so happy to honor them on the House Floor.