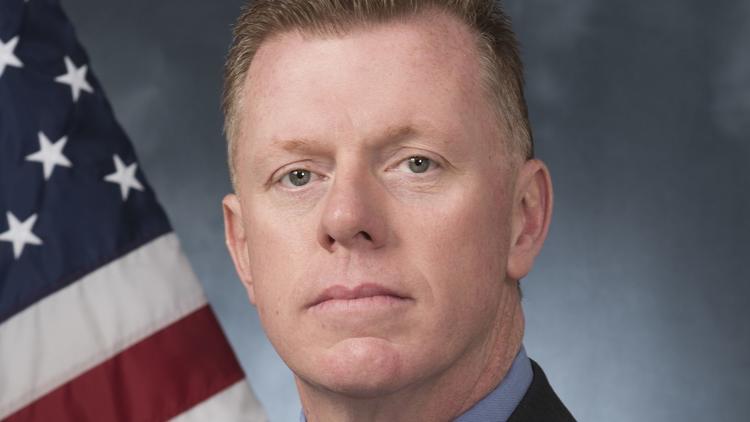 The United States Secret Service has a new director.

James Murray was appointed and sworn in as the agency's 26th Director earlier this week at the Secret Service Headquarters. Acting Secretary of the Department of Homeland Security Kevin K. McAleenan led the ceremony.
"This is an exciting and invigorating time at the Secret Service and it is an honor to have been selected for this position," said James Murray said in a press release. "I look forward to the opportunity to lead this extraordinary agency and continue to build upon its success."
Murray has an extensive history in law enforcement. He began his career with the Secret Service in 1995, assigned to the New York Field Office, where he conducted cyber-enabled financial investigations and served as the agency's representative on the Federal
Bureau of Investigations Joint Terrorism Task Force (FBI-JTTF).
He was then appointed to the Presidential Protective Division (PPD) in 2001 before becoming the Assistant to the Special Agent in Charge (ATSAIC) of PPD in 2005.
From a press release:
Mr. Murray ascended the management ranks and became the Resident Agent in Charge (RAIC) of the Atlantic City Resident Office where he was responsible for all Secret Service activities in the Atlantic City district.
Beginning in 2012, Mr. Murray was promoted to Assistant Special Agent in Charge (ASAIC) of the James J. Rowley Training Center (RTC) where he was responsible for the fiscal and operational oversight of the 500 acre training academy.
In 2015, Mr. Murray became a certified member of the Senior Executive Service (SES) and has been appointed to numerous SES positions. Most recently, he served as the Assistant Director of Protective Operations. In this role, Mr. Murray was responsible for the overall coordination and implementation of the Secret Service's protective mission which encompasses all Secret Service protective divisions.
Mr. Murray is a native of Point Pleasant, New Jersey and has earned a Bachelor's Degree from the University of Scranton and a Master's Degree from Seton Hall University. Mr. Murray is also a graduate of the American University Key Executive Leadership Program and the 2016 FBI Leadership in Counterterrorism (LinCT) FVEY Fellowship Program.