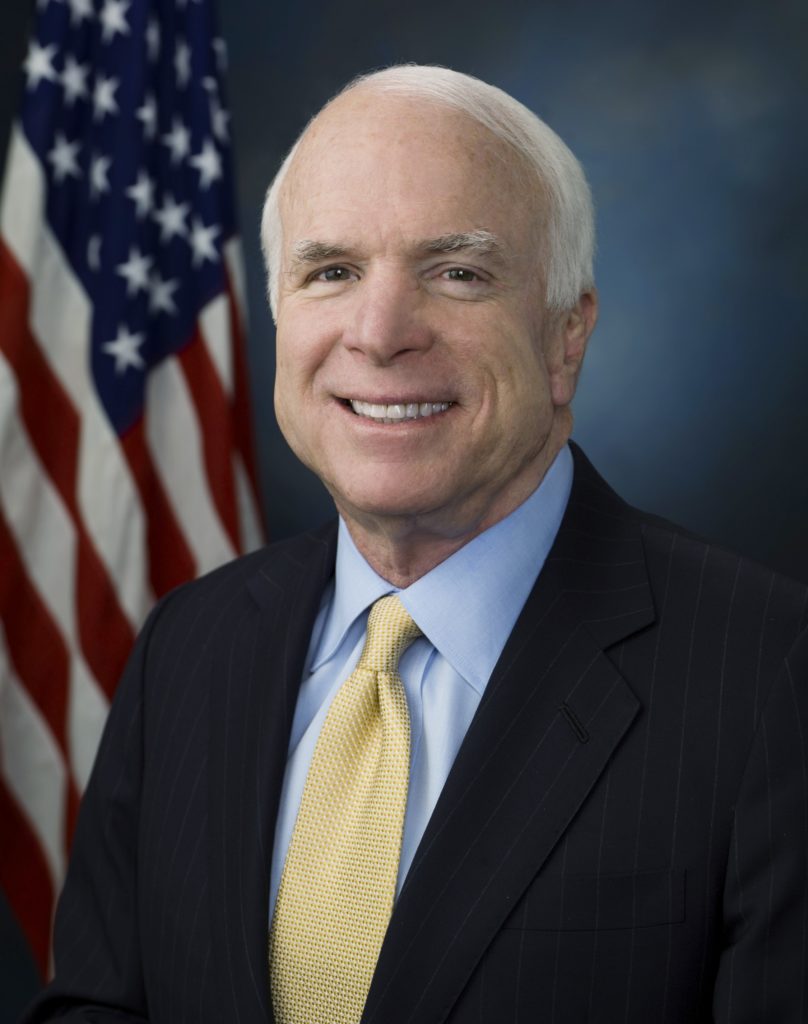 Former United States Senator John McCain will be honored posthumously at this year's Father of the Year Awards.
McCain has been named a 2019 "Father of the Year" Honoree, according to the National Father's Day Council.
"Senator John McCain led a life of dignified service, from his time as a Navy pilot to his long and principled career in the U.S. Senate, where he was known for his honesty and forthrightness," said Dan Orwig, President and CEO of the Father's Day / Mother's Day Council. "We are humbled to honor Senator McCain, a true American hero, who displayed an unwavering commitment to both his family and our country."
The awards are issued annually in New York with this year's presentation on June 13th. Tom Kingsbury, President, CEO and Chairman of Burlington Stores, Inc., will also be honored as a 2019 "Father of the Year." 2019 is the 78th year for the event.
The luncheon will benefit Save the Children's U.S. Programs and Action Network. The National Father's Day / Mother's Day Council, Inc. has donated more than $30 million to date to meaningful charities nationwide.
From the press release:
The son and grandson of Navy Admirals, Senator McCain served as a naval aviator for 22 years following his 1958 graduation from the Naval Academy. While on his 23rd mission over North Vietnam, Senator McCain's plane was struck by a missile, forcing him to eject, which resulted in the breaking of both of his arms and a leg. Senator McCain then spent years as a prisoner of war in the infamous "Hanoi Hilton," where he was subjected to torture and denied necessary medical treatment.
Following his release, Senator McCain regained his naval flight status and served as a naval liaison to the United States Senate. He retired from the Navy in 1981 with naval honors including the Silver Star, Bronze Star, Legion of Merit, Purple Heart and Distinguished Flying Cross. He was elected to the U.S. House of Representatives from Arizona in 1982 and the U.S. Senate in 1986. Senator McCain was also the Republican Party's nominee for president in the 2008 election with Alaska Governor Sarah Palin as his running mate. During his time as senator, McCain served as Chairman of the Senate Committees on Indian Affairs; Commerce, Science and Transportation; and Armed Services.
Senator McCain died of brain cancer in August 2018. He is survived by his wife, Cindy, seven children, and five grandchildren.