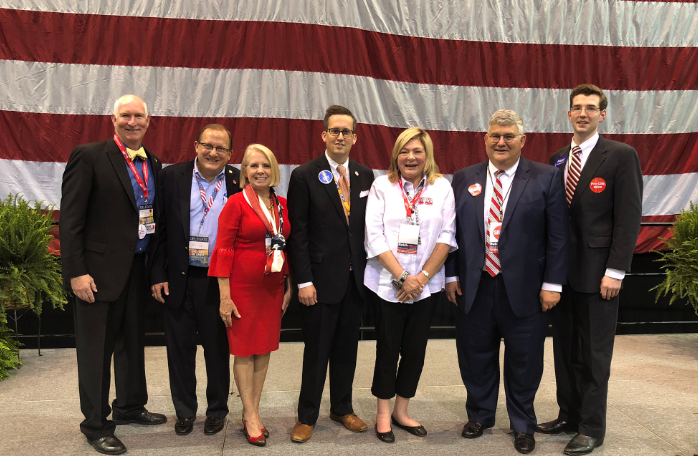 Georgia Republicans gathered Friday and Saturday in Savannah for their state convention to select new leadership for the next two years.
The Convention 2019 theme for the week was #victoryinunity. "When we are united as one, victory is achieved."
Nearly 1,500 Republican delegates spent most of Saturday hearing speeches and waiting on the convention floor to vote, ultimately electing a majority of new officers.
Former state senator and previous candidate for Lieutenant Governor David Shafer was
named Chairman of the GOP, defeating Scott Johnson, Bruce Azevedo , and Mary Kay Bacallo. Shafer's previous opponent in the campaign to become Georgia's Lieutenant Governor, Geoff Duncan, had endorsed Shafer's opponent Scott Johnson.
Carolyn Fisher ran unopposed for the seat of 1st Vice Chairman.
Brant Frost V landed the spot for 2nd Vice Chairman, defeating Robert Lee and Rich Carithers.
Mike Welsh won the seat for Secretary
BJ Van Gundy ran unopposed and held his spot as Assistant Secretary.
Joseph Brannan defeated Nathaniel Darnell for Treasurer.
Vicky Consiglio defeated Mansell McCord for Assistant Treasurer.
All of the contest races won on the first round without a secondary (or runoff) ballot.
The new officers will serve through 2021.