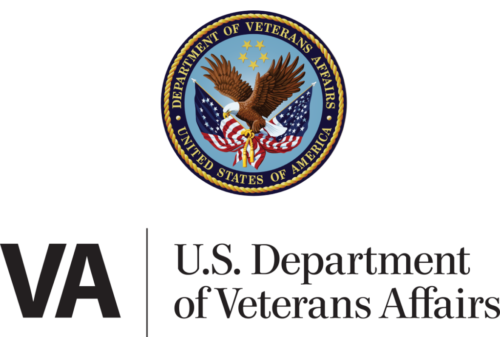 The U.S. Department of Veterans Affairs' (VA) disability claims backlog reached its lowest point ever, Nov 23, from its previous record low achieved May 2018.
Additionally, the percentage of the total inventory in backlog is less than 18%, surpassing the previous record from October 2016.
"I'm pleased with the Veterans Benefits Administration's delivery on our commitment to improve customer service and provide benefits in a way that honors Veterans for their service," said VA Secretary Robert Wilkie. "This is evidence, that VA's unprecedented modernization efforts are yielding positive results."
These milestones follow VA's highest ever claims process output of 1.44 million claims completed at the end of fiscal year 2019, 4% more than its prior best-ever in 2015.
VA's strategic target is to process disability claims within 125 days. Since Oct. 1, approximately 75% of those claims have been completed in that time frame.
Veterans who apply for disability benefits currently receive a response in an average of 107 days. This includes first-time claims from recently-discharged Veterans and older Veterans who file claims for additional benefits. Some claims take longer due to complex evidence requirements and medical examination scheduling necessary to decide the claim.
The U.S. Department of Veterans Affairs (VA) and Walmart also cut the ribbon in Asheboro, North Carolina, Dec. 10, for a new VA-led Accessing Telehealth through Local Area Stations (ATLAS) services pilot location.
The public-private affiliation provides convenient health care to Veterans in their communities.
"This type of collaboration is the way of the future," said VA Secretary Robert Wilkie. "Veterans need the expansion of choice, and this partnership is vital to affording them convenient access to VA health care services where they live."
Walmart has donated equipment and space at five sites as part of a pilot initiative allowing Veterans to meet with a VA provider in a private room via video technology. VA telehealth clinical services vary by location and may include: primary care, nutrition, mental health and social work.
"As both a Veteran of the Air Force and a father whose son and son-in-law are serving, I know firsthand how important support and access is for our military, especially when it comes to health care," said Chief Growth Officer for Walmart U.S. Health and Wellness, Daryl Risinger. "Walmart is committed to making quality health care affordable and accessible and is working with VA to expand its ability to serve Veterans through technology. This is another way we are helping our communities live better."
This new option makes VA care easier to access and eases the burden of long travel times to appointments. VA leads the nation in telehealth services. Last fiscal year, there were more than 1.3 million video telehealth encounters with more than 490,000 Veterans. Other telehealth pilot sites are in Wisconsin, Michigan and Iowa.