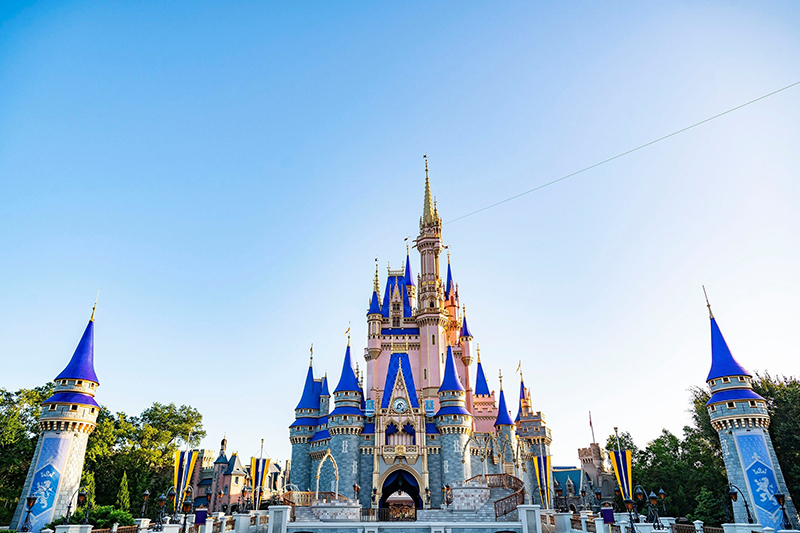 In celebration of Independence Day, Walt Disney World Resort plans to host breathtaking U.S. Air Force flyovers over Magic Kingdom Park on July 4, 2023. 

The Air Force is expected to showcase their capabilities with two flyovers (weather dependent) as part of their national outreach program which aims to engage and inspire the next generation of patriotism. Beginning at approximately 10:30 a.m. a squadron of F-35 stealth fighter jets flown by the 33rd Fighter Wing will make two passes over the world-famous theme park. The first flyover will also include a KC-135 tanker flown by the 6th Air Refueling Wing. 2023 marks the Air Force's 100 years of aerial refueling capabilities. This year is also the 100th anniversary of The Walt Disney Company.
Fourth of July is a time for patriotic celebrations across the United States, and there is no better place to salute the stars and stripes than Walt Disney World Resort. Star-spangled spectaculars are a time-honored tradition across the resort, reflecting Walt Disney's deep love of America and faith in the nation's future.
The flyover is also the latest example of Disney's long history of support for the military dating back to Disney's founders, Walt and Roy Disney, who both served their country during the First World War. That tradition continues today with events like the daily Flag Retreat ceremony at Magic Kingdom Park, where an active-duty military member or veteran is selected from the park's daily visitors to be honored. The Walt Disney Company has also been a leading proponent of hiring, training and supporting military veterans with the Heroes Work Here initiative, the Heroes Supply Here program and Disney's Veterans Institute.
---
SOURCE Walt Disney World