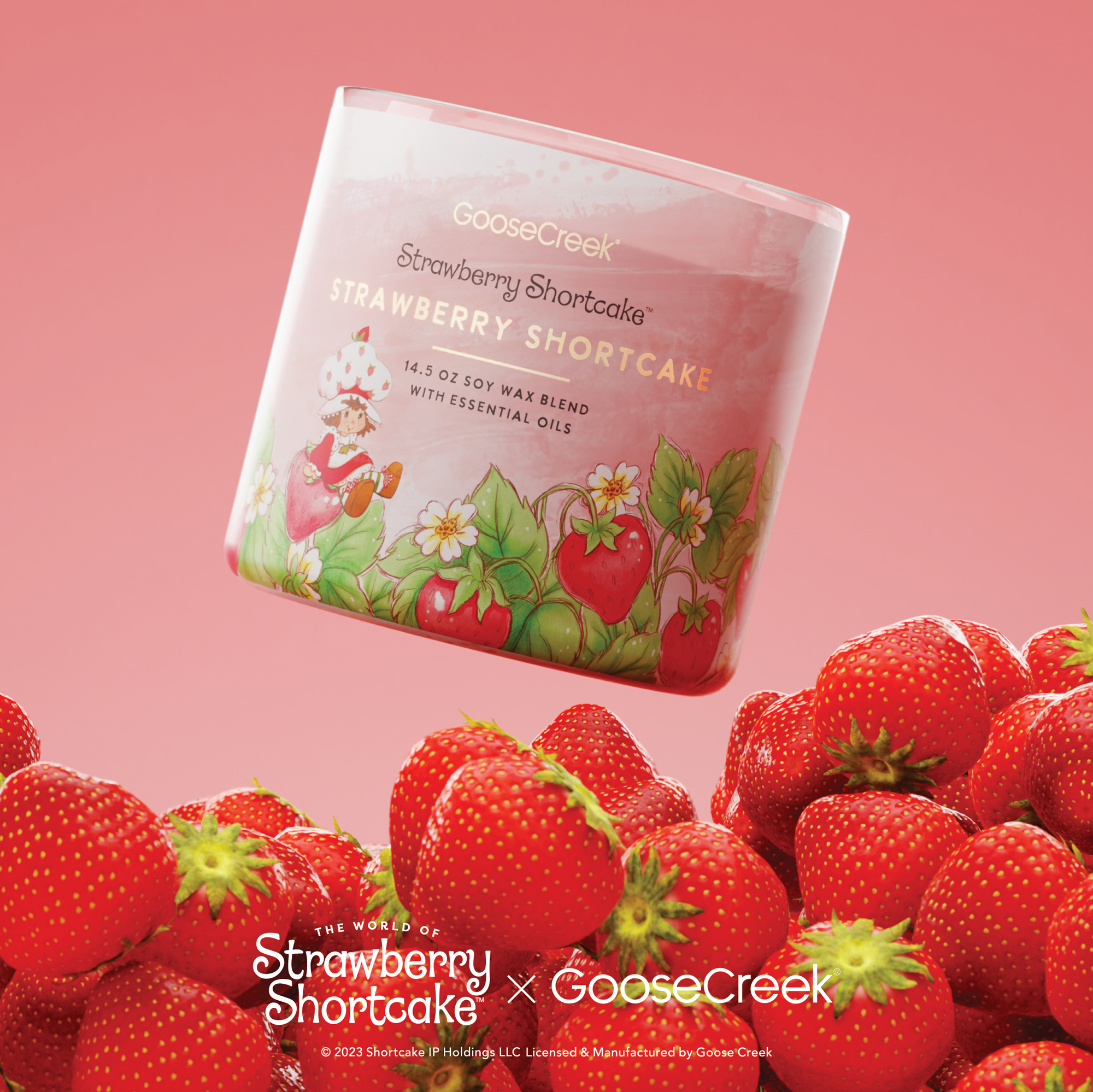 Goose Creek has officially launched its latest branded collection, Strawberry Shortcake. Inspired by the classic characters, Goose Creek has encapsulated the sweet fragrances of Strawberry Shortcake and her friends in Strawberryland: Lemon Meringue, Blueberry Muffin, Orange Blossom, Raspberry Tart, and Custard.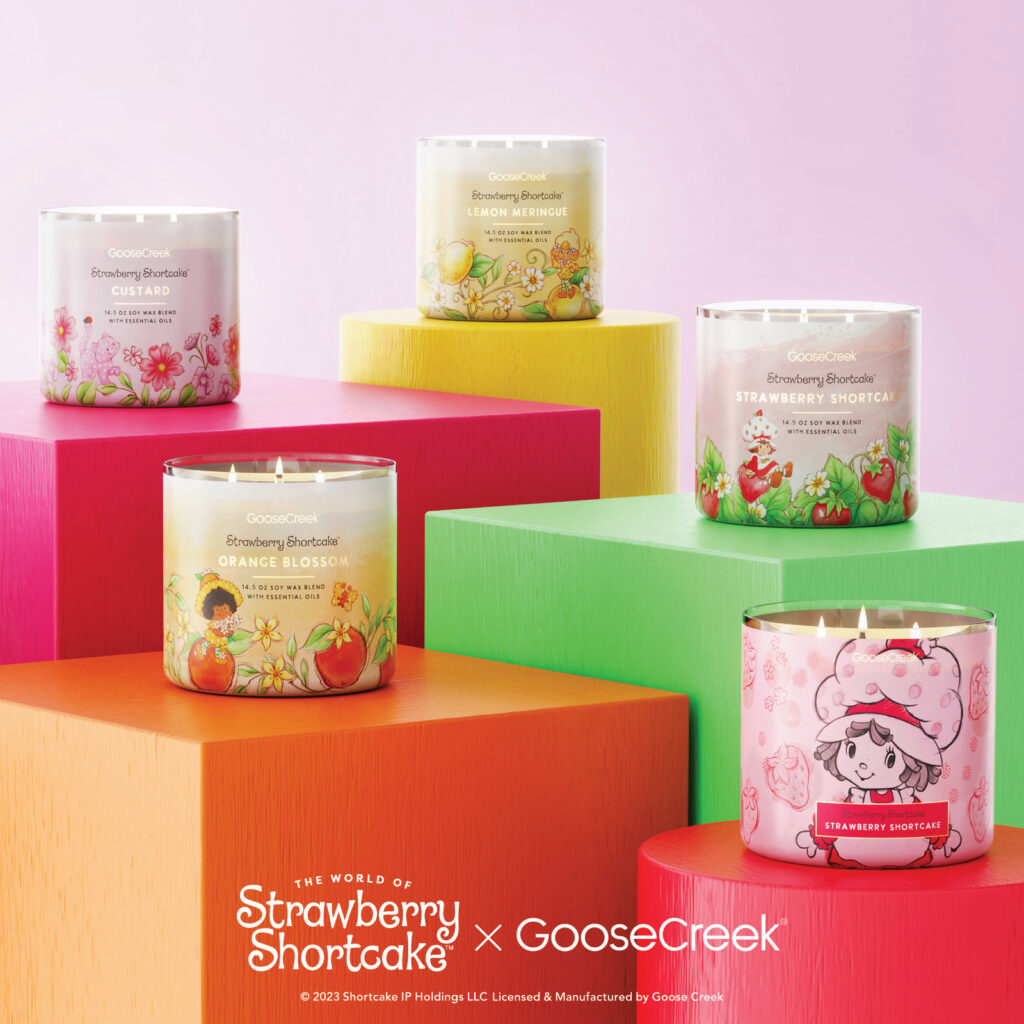 This collection is the latest branded launch for Goose Creek, following the Scooby-Doo Valentine's Day and Disney's Hocus Pocus 2 collaborations. "We were delighted to work with Strawberry Shortcake to create this unique line of fragrances," says Tamara Meece, President of Goose Creek Home Fragrance. "We had so much fun with this collaboration and are thrilled to share the Strawberry Shortcake collection with our customers. I am eager to share more exciting collaborations very soon. I hope the fragrances we create transport you to a happy memory in your life, as they do for me and my family."
At Goose Creek, quality still comes first, as each candle is made to surpass the highest industry standards. Their candles are proudly made in the USA with 100% lead-free cotton wicks and without harmful, banned chemicals. Visit Goose Creek's website at www.goosecreekcandle.com to see the full Strawberry Shortcake collection, along with everyday and flameless fragrance options.
---
Source: Goose Creek