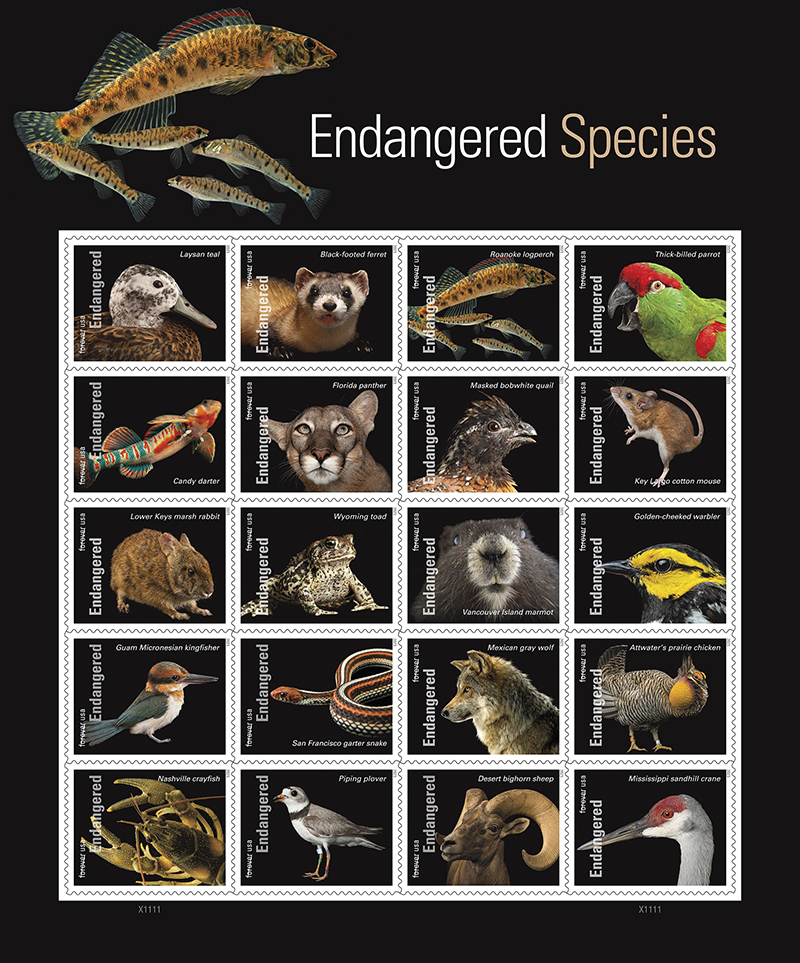 The U.S. Postal Service will commemorate the 50th anniversary of the Endangered Species Act (ESA) by issuing a pane of stamps featuring 20 photos of different endangered animals.
News of the stamps is being shared with the hashtags #EndangeredSpeciesStamps and #ESA50.
When: Friday, May 19, 2023, at 11 a.m. MT
Background:
The stamps showcase photographs of endangered animals found within the 50 states and U.S. territories, as well as two North American species living near U.S. borders.
The 20 images are from thousands in National Geographic Explorer and photographer Joel Sartore's "National Geographic Photo Ark," a project to document every species living in the world's zoos, aquariums and wildlife sanctuaries, inspire action through education, and help protect wildlife by supporting on-the-ground conservation efforts.
On Dec. 27, 1973, President Richard Nixon signed the ESA into law, following a unanimous Senate vote. In the 50 years since, other nations worldwide have emulated the pioneering U.S. initiative. The ESA provides a framework to conserve and protect endangered and threatened species and their habitats both domestically and abroad.
Under the ESA, more than 1,670 U.S. species and 698 foreign species are safeguarded to increase their chances of survival. Scientists estimate that hundreds of species have been rescued from the brink of extinction in the United States since the ESA began. A species found to need protection is listed under the ESA as either threatened or endangered, the latter defined as "in danger of extinction throughout all or a significant portion of its range."
---
USPS