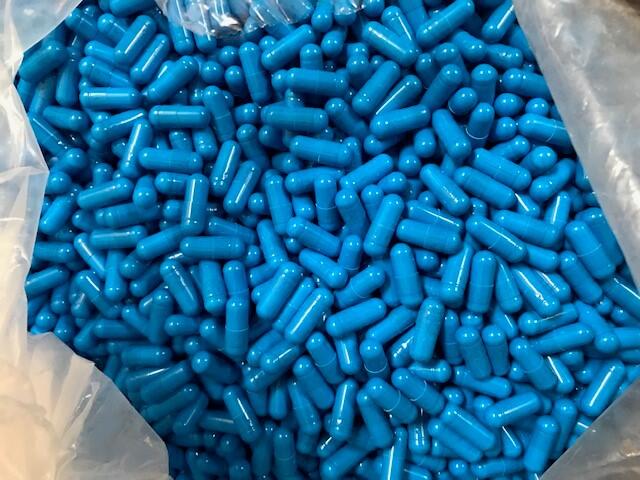 U.S. Customs and Border Protection (CBP) officers at the Port of Vicksburg/Jackson, MS seized an express consignment shipment containing more than 27,000 unmarked Viagra capsules.

The capsules, estimated to have an MSRP of more than $663,000, had been sent from Hong Kong, and were destined to arrive at an address in Mississippi.
The package was selected for inspection due to improper marking. Upon further inspection, officers discovered thousands of pills containing Sildenafil citrate, commonly known as Viagra. The shipment was seized for violation of the Federal Food, Drug, and Cosmetic Act, which prohibits the introduction or delivery for introduction into interstate commerce, or the causing thereof, of any food, drug, device, tobacco product, or cosmetic that is adulterated or misbranded.
"Our Officers are dedicated to identifying and intercepting these types of shipments that could potentially harm our communities," said Michael Morris, Port Director for the Port of Vicksburg/Jackson, MS. "Consumers do not realize the risk they are taking when ordering prescription drugs online from other countries. These non-regulated drugs could cause health concerns or even death."
The Port of Vicksburg/Jackson is located within the CBP New Orleans Field Office area of responsibility. The CBP New Orleans area of operation includes ports in Louisiana, Mississippi, Arkansas, Tennessee, and Alabama.
Additionally, officers with U.S. Customs and Border Protection, Office of Field Operations (OFO) at the Hidalgo International Bridge uncovered  more than filling when they discovered $35,000 worth of cocaine hidden inside a cake.
Officers encountered a 22-year-old female United States citizen arriving from Mexico in a taxicab.  A CBP officer referred the Reynosa resident along with the other occupants in the taxi for further inspection.
It was during the secondary examination, which included non-intrusive imaging (NII) technology, when officers discovered two packages of alleged cocaine hidden inside a cake the woman was bringing from Mexico.  CBP OFO seized the 4.54 pounds (2.06 kg) of cocaine.
CBP OFO arrested the woman who was turned over to the custody of Homeland Security Investigations (HSI) agents for further investigation.
Information from U.S. Customs & Border Protection.