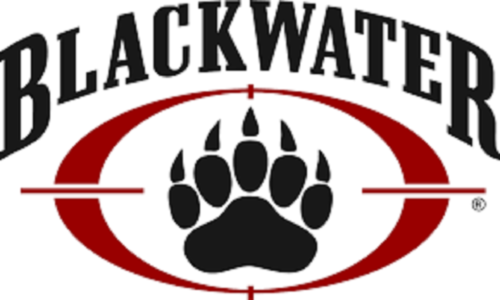 Nicholas Slatten, 35, a former security guard for Blackwater USA, was sentenced today to life in prison without parole for committing first-degree murder in the killing of Ahmed Haithem Ahmed Al Rubia'y, one of 14 unarmed civilians who were killed in a shooting by Blackwater guards that took place at Nisur Square in Bagdhad on Sept. 16, 2007.
The announcement was made by Jessie K. Liu, U.S. Attorney for the District of Columbia and Timothy Dunham, Special Agent in Charge of the FBI's Washington Field Office's Criminal Division.
Slatten, formerly of Sparta, Tenn., was initially found guilty of the murder charge in October 2014, following a trial in the U.S. District Court for the District of Columbia. He was sentenced by the Honorable Royce C. Lamberth to life in prison.
Three other former guards for Blackwater USA were found guilty in the 2014 trial, of voluntary manslaughter, attempted manslaughter, and other charges. Slatten subsequently was sentenced in April 2015 to a mandatory term of life in prison without parole; the co-defendants were each sentenced to 30 years and one day in prison.
The defendants appealed the convictions. In August 2017, the District of Columbia Circuit of the U.S. Court of Appeals reversed Slatten's conviction. The appeals court also ordered Slatten's three co-defendants — Paul Alvin Slough, Evan Shawn Liberty, and Dustin Laurent Heard — to be re-sentenced for their roles in the crime. Slough, Liberty and Heard remain in custody and their re-sentencing proceedings are scheduled for September 5, 2019, before Judge Lamberth.
Slatten initially was retried on the murder charge last summer but a mistrial was declared on Sept. 5, 2018, after that jury was unable to reach a verdict. The second retrial began on Nov. 5, 2018, and the jury reached the guilty verdict on its fifth day of deliberations.
According to the government's evidence, at approximately noon on Sunday, Sept. 16, 2007, several Blackwater security contractors, including Slatten and his former co-defendants, opened fire in and around Nisur Square, a busy traffic circle in the heart of Baghdad.
When they stopped shooting, 14 Iraqi civilians were dead. Those killed included 10 men, two women, and two boys, ages 9 and 11. At least another 17 victims were injured. According to the evidence, Slatten was the first to fire, without provocation, killing Ahmed Haithem Ahmed Al Rubia'y, an aspiring doctor, who was driving his mother to an appointment.
Slatten was among 19 Blackwater security contractors assigned to a convoy of four heavily-armed trucks known as a Tactical Support Team, using the call sign "Raven 23." Shortly before noon, Raven 23 learned that a car bomb had detonated in central Baghdad near a location where a U.S official was being escorted by a Blackwater personal security detail team. Raven 23 team members promptly reported to their convoy vehicles, and the convoy drove to a secured checkpoint between the Green Zone and Red Zone.
Once there, in disregard of an order from Blackwater's command, the team's shift leader directed Raven 23 to leave the Green Zone and establish a blockade in Nisur Square, a busy traffic circle that was immediately adjacent to the Green Zone. All told, seven of the 19 members of Raven 23 fired their weapons.
In announcing the sentence, U.S. Attorney Liu, and Special Agent in Charge Dunham commended the work of those who investigated the case from the FBI's Washington Field Office Northern Virginia Violent Crime Squad, which has extraterritorial investigative responsibilities, The Iraqi Ministry of Interior, and the Iraqi National Police who provided cooperation and assistance in the investigation.
They also acknowledged the efforts of those who worked on the case from the U.S. Attorney's Office including Paralegal Specialist Jessica Moffat, Victim Witness Advocate Yvonne Bryant, Supervisory IT Specialist Leif Hickling, Victim Witness Service Coordinator Tonya Jones, Assistant U.S. Attorneys T. Patrick Martin, Fernando Campoamor-Sanchez, Karen Seifert, and Michael Friedman, and Special Assistant U.S. Attorney Alexandra Hughes.