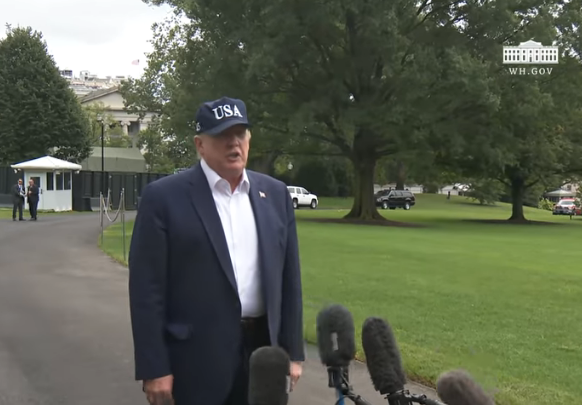 United States Attorney William M. McSwain announced this week that Andrew Harris, 23, of Philadelphia, entered a plea of guilty before United States Judge Cynthia M. Rufe on the charges related to violations of 18 U.S.C. § 1030 for using a school computer and someone else's username without that person's permission in an attempt to illegally obtain President Donald Trump's tax returns from the Internal Revenue Service.
Harris' co-defendant, Justin Hiemstra, previously pleaded guilty on August 6, 2019.
These charges arose out of a plot between the defendant, then a student at Haverford College, and Hiemstra (another Haverford College student), to use computers at the school's computer lab and the Free Application for Student Aid (FAFSA) website to illegally access the tax returns. The defendants opened a false FAFSA application in the name of a member of the Trump family, and found that someone else had already obtained a username and password for Donald Trump. In order to reset the password, the defendants were prompted to answer challenge questions, which the original person had created when setting up the account. They were able to answer the questions and reset the password, and then used the President's personal identifier information, including his social security number and date of birth, to attempt to import the President's federal tax information into the bogus FAFSA application. Ultimately, this illegal attempt failed.
"No matter what you think about the President's tax returns, clearly this kind of illegal activity cannot be tolerated or condoned. Unauthorized or false attempts to obtain any citizen's IRS filings are a serious violation of privacy rights and a federal crime, and there's nothing funny about it," said U.S. Attorney McSwain. "Now this un-funny plot has branded both Harris and his cohort, Hiemstra, with federal criminal convictions that they deserve."
The case was investigated by the Department of Education – Office of Inspector General and the Treasury Inspector General for Tax Administration, and is being prosecuted by Assistant United States Attorney Anthony J. Wzorek.