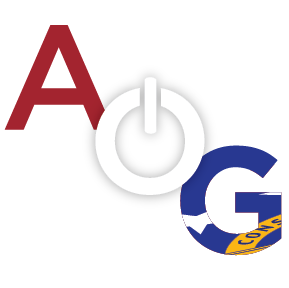 Nine familiar names from a variety of sports and a number of generations were honored over the weekend, which brings up this question: Who are the members of the Chattahoochee Valley Sports Hall of Fame?
The first class of five was inducted in 1996. That group was composed of Olympic sprinter Harvey Glance, sports medicine pioneer Dr. Jack Hughston, 1987 Masters champion Larry Mize, future MLB Hall of Famer Frank Thomas, along with Nate Odomes — a veteran of four Super Bowl games.

The late Charlie Morrow, owner of the Columbus Red Stixx and founder of the Columbus Cottonmouths, originated the hall of fame in 1996 and he soon asked businessman Jim White to get involved. White is the longtime chairman.
The current selection committee is composed of: Greg Camp; Gen. Ben Register; Joe Bross, Dr. Champ Baker Jr.; Wallace Davis; Dorenda Weaver; Dr. Mike Helms; Jay Sparks; Richard Saunders; Bobby Howard; Brad Arnold; Chuck Hecht; Robert Anderson; James Patrick; Debbie Ball; and Sam Warren.
[youtube https://www.youtube.com/watch?v=Q1pRagL6o9w&w=560&h=315]
To date, there are 121 well-known athletes and contributors from Columbus and Phenix City in the local hall of fame and that growing list of names is impressive. It is also an interesting group of personalities, as this unofficial breakdown indicates: 
Practicing Medicine: Dr. Jack Hughston (1996); Dr. Champ Baker (2011).
From the NFL: Otis Sistrunk (2000); Ernie Greene (1997); Woodrow Lowe (1998); Nate Odomes (1996) Moe Williams (2018), Lewis Colbert (2013), Mack Strong (2009); Charlie Johnson (2008); Billy Jackson (2009); Jeremiah Castille (2005); Brentson Buckner (2007); Chuck Hurston (2006); DJ Jones (2004); David Ray (2003); Bob Davis (1998).
And from Canadian Football League: Eddie Lowe (2015)
Olympians: Harvey Glance (1996); Lones Wigger Jr. (1997).
NBA Alumni: Claude English (2011), Joe C. Meriwether (2004), Sam Mitchell (2002).
From the MLB Dugout: Frank Thomas (1996); Spec Richardson (1998); Lamar "Skeeter" Newsome (1999); Elmer Riddle (1999); Glenn Davis (2001); Chase Riddle (2004); Tim Hudson (2010).
Here Comes the Judge: Aaron Cohn (2007)
First Woman: Mary Lynne Cumiskey (2003).
Making the Cut: Larry Mize PGA (2006); Hugh Royer Jr. PGA (2002); Angelea Jerman Ormsby LPGA (2018); Jim Mackay caddy (2014).
Mr. Mayor: B.F. Register of Columbus (1997); Bob Davis of Chattanooga (1998).
Siblings: Billy Key (1999) Jack Key Jr. (2000); Woodrow Lowe (1998) Eddie Lowe (2015); Tim Walton (2016); Sue Walton Caldwell (2017).
From the Pressbox: Cecil Darby (1997); Elwood Moyer (2000); Cliff Rutledge (2014); Phil Scoggins (2017); Scott Miller (2018).
Fathers and Sons: O.L. Gilstrap (2012); Speedy Gilstrap (2016); Dan Kirkland Jr. (2010); Dan Kirkland (2018).
Husband and Wife: James "Bubba" Ball (1998) and Debbie Ball (2005).
Best Nickname: Jerome "Boom Boom" Bechard (2012).
You're in the Army Now: Maj. Gen. Ken Leuer (2005); Col. Greg Camp (2010).
Below is a year-by-year list of inductees:
---
1996
Harvey Glance
Dr. Jack Hughston
Larry Mize
Nate Odomes
Frank Thomas
---
1997
Cecil Darby
Ernest Green
G. Gunby Jordan
B.F. Register
Lones Wigger Jr.
---
---
1998
James "Bubba" Ball
Robert T. "Bob" Davis
Woodrow Lowe
Harold "Spec" Richardson
William Hugh Zimmerman
---
1999
James W. "Billy" Key
Charles R. Morrow
Lamar Newsome
Elmer Riddle
Odis Spencer
---
2000
Frank M. "Sonny" Clements
William D. "Bill" Godwin
Jack B. Key Jr.
Elwood Moyer
Otis Sistrunk
---
2001
Charles M. "Chuck" Evert
Alvin "Pig" Davis
Glenn Davis
Fred Haskins
Don Leebern Jr.
---
2002
Tommy Garrett
R.G. Jones Jr.
George McCluskey Jr.
Sam Mitchell
Hugh Royer Jr.
---
2003
Mary Lynne Cumiskey
Herbert Greene
Bill Ploeger
David Ray
Wayne Trawick
---
2004
Joe C. Meriwether
Wallace Davis
Chase Riddle
Jimmy Lee
Daryll "DJ" Jones
---
2005
Debbie Ball
Jeremiah Castille
Bobby Howard
Ken Leuer
James B. Redd
---
2006
Billy Jackson
Sam Roberts
Charles "Chuck" Hurston
Ed Adams
TC Britton
---
2007
Terry Scott
Judge Aaron Cohn
Vanessa Graham Jenkins
Doug Key
Brentson Buckner
---
2008
B.T. Fowlkes
E.L. "Moose Godwin
James H. Patrick
Charlie Johnson
George Hamer
George C. Woodruff
---
2009
Larry Gaither
Bill Jordan
Leroy Propst
Mack Strong
Jim White
---
2010
Greg Camp
Ben Hardaway
Tim Hudson
Dan Kirkland Jr.
Nathan Rustin
---
2011
Dr. Champ Baker Jr.
Wendell Barr
Claude English
Joe Harrell
Ron Yarbrough
---
2012
Jerome Bechard
Max Wilkes
Thermus Butler
Jeff Weekley
O.L. Gilstrap
Charles Wright
---
2013
Willie Bowman
Lewis Colbert
Joe Lee Dunn
Charles Ragsdale
Eugene White
---
2014
BR Johnson
Jim Mackay
Cliff Rutledge
Mark Upshaw
Jeremy Williams
---
2015
John Flournoy
Dennis Holmberg
Eddie Lowe
Carter Mize
Wright Waddell
---
2016
Jim Blanchard
Pam Carter
Cecil Cheves
Speedy Gilstrap
Tim Walton
---
2017
Sue Walton Caldwell
Charles Flowers
Leo T. Harrison Jr.
Phil Scoggins
Mike Stephens
---
2018
Paul B. "Pop" Austin
Dan A. Kirkland
James T. Skipworth
Rudy Allen
Sam McQuagg
Scott Miller
Angela Jerman Ormsby
Karen Hill Waters
Maurice "Mo" Williams
---