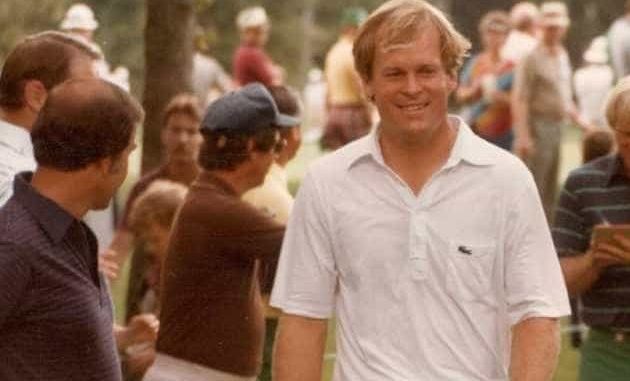 As a professional golfer, Johnny Miller neither smoked, drank nor three-putted. As a television commentator for NBC for the past 29 years, he has called the shots the way he saw them and was as hard on others as he was on himself.
After nearly 50 years on the road going from course to course and tournament to tournament, the outspoken Miller has announced that he will make his final call as the network's lead analyst from the 2019 Waste Management Open in Scottsdale, Az. during the first week in February.
He ends his life in professional golf in the desert but his legendary career truly began at the 1971 Southern Open on the up-and-down layout at the Green Island Country Club — a place that he never intended to play.
"Just being there was an act of fate," he said. "I didn't have an idea of playing. I was supposed to be fishing in Montana with Jerry Heard. John Montgomery and Moose Wammock persuaded me to come and play. I'm sure glad they did."
No one was happier that he came than Columbus businessman G. Gunby Jordan, the founder of a tournament that was flying the Southern Open flag for the very first time. The event began the year before as the Green Island Open so the 23-year-old Miller was its first official winner.
How appropriate. For the Southern Open was Miller's first victory on the PGA Tour serving notice on his peers that a Hall of Fame career had now begun. He had been humbled for two years in search of that elusive first title but after his break-through in Columbus he went on to record 25 tournament championships in his memorable career.
Officials had revived the Southern Open that year bringing back to life a proud name and a proud tournament that once boasted champions such as Bobby Jones and Gene Sarazen. The tournament that year coincided with Southern Airways coming aboard as primary sponsor helping boost the purse to $100,000.
But it wasn't money that brought Miller to town. He was motivated by his hunger for acceptance as a pro after great success as a junior golfer and a collegiate career at Brigham Young that included an eighth place finish at the 1966 Open as an amateur.
From the beginning, he owned Green Island. That became evident on the final hole of Thursday's opening round. A simple par would mean a share of the lead. Only par wasn't good enough for Miller. He sank a rolling 45-foot putt for an Eagle-3 and a 65 that gave him a spot atop the leader board that he did not relinquish until dusk on Sunday.
"We were playing for second," said Deane Beman who carded a nifty 66 on the final day but still finished five strokes back. Miller shot 65-67-68-67 and pocketed a check for $20,000. "I've never put rounds like that together before. Maybe it's a turning point for me," he said. "Now maybe they won't have to introduce me as that fine young golfer from California anymore."
His wife Linda followed him around the GICC course that week and when the tournament was over she was as candid as her husband. "I didn't think he was ever going to win. Not that I didn't think he could. But you wait, wait, wait and wait for that that first win," she said. "In his senior year at BYU, he won all his college tournaments. I thought he would come right out on the Tour and win. I didn't realize there was much competition. In the Southern Open, he shot a 65 om the first round and I thought then we would win. When he did, I was so excited. The first one is the most exciting."
Miller threatened to dominate the game in the early 1970s. A year later, he won eight times.Yes, eight. But the Southern Open would always be his first. He returned to Columbus eight more times but never recaptured the magic.
He found his way to the announcing booth 29 years ago and he leaves the air with his unchallenged candor intact along with a second career that made him as famous as the 63 he shot to win the 1973 U.S. Open. To date, only five other golfers have ever shot a score so low in the U.S. Open.
When Justin Thomas became the fifth to shoot a 63 at the 2017 tournament, he took a friendly jab at the longtime broadcaster. "I haven't looked at who did it," the former University of Alabama golfer said. "I know Johnny Miller has because he reminds us of that quite a bit.
In a game that is often stiff and formal, Miller has always thrived at describing the pressure in his own way. He wasn't afraid to include the word choking in his vocabulary — a word that is usually considered taboo on the air.
"I get this every time I go through the gallery: 'Keep telling it like it is,'" Miller said in a news release this week. "I think people are starving for honesty and the real deal. I don't do it on purpose. That's the way I view golf. I was always tough on my own game. I was tough on myself when I choked or had the yips. That's just the way I viewed it."
Published reports indicate that veteran PGA golferPaul Azinger will replace Miller at NBC. He was a 12 time winner on the Tour, including the 1993 PGA championship.
Miller is no longer the boyish figure in gaudy 1970s outfits that walked the course with his bride at Green Island nearly a century ago. He's 71 years old, not 23. His floppy hair is thinner and he's the father of six. A few days ago he and Linda welcomed their 25th grandchild into the world.
One of these days, when the former golfer tells his little one about his first tournament victory, he will talk about a weekend the couple spent in Columbus, Ga. where his game was good and his wardrobe is best forgotten.